In 1980, the then 28-year-old Geoff Chutter found himself in quite the predicament: he found himself to be the owner of a brand-new water park with a monstrous mortgage. Although he was currently working as an accountant and had no prior experience working in the world of entertainment parks or rides, he decided to take a risk and build his own water park with a multitude of water attractions, figuring that it would be more interesting than continuing to work with numbers. 
He was additionally inspired to build a water park, Canada's second one, after visiting its first, which was located in western British Columbia, after being sent there on a work assignment. Chutter was fascinated by the park and said, "It had some basic component that I thought was hugely fun… How good would it be to spend your life putting smiles on families' faces?"  
Taking a leap of faith after visiting that first water park, he soon quit his day job and found himself a business partner. Together, the two of them bought out 18 acres of land in Penticton, British Columbia to make the home of their own water park venue.  
Now, exactly 40 years later, Chutter's business, Whitewater West, has expanded and is known as the world's "largest designer and manufacturer of water parks," according to BBC.  
Although his first park was quite the risk, with everything on the line from his house and modest savings, he was glad to have taken the risk, admitting wryly, "In reflection, the only thing more naïve than myself was the Royal Bank of Canada [who gave us the money]." 
Chutter build his business up when the water park industry was still in its beginnings. He could not buy large scale water slides or the pieces to create large attractions because there was not yet a manufacturer for those rides. He did not even have blueprints or plans to model his park after. Instead, Chutter had to design his entire park from the ground up and entirely from scratch, working hard with engineers to make sure that everything was safe and secure for public use.  
After the opening of his park, that was when things really started to take off, with park visitors coming up to him and praising his business, saying that they would like to have something similar in their own cities. This led Chutter to sign several contracts to build water parks in both Canada and the United States.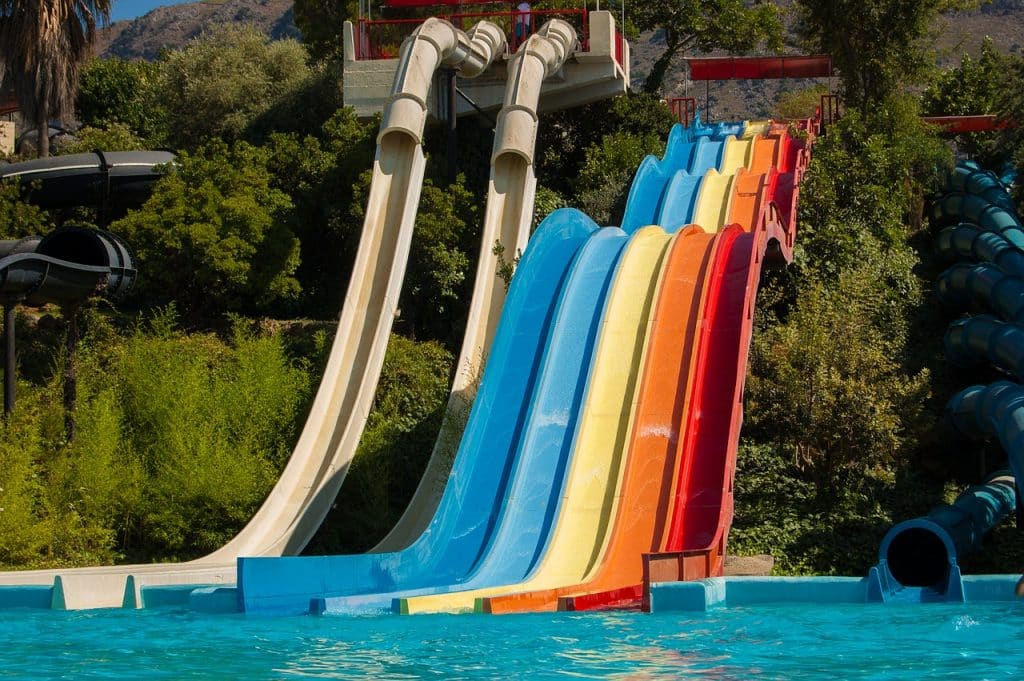 After seeing more success on the business side of things, and in the manufacturing of water park rides and attractions, Chutter decided to sell his park, only three years after it had opened. He then focused his energy on "waterslide and pool design, engineering, manufacturing, and delivery," according to BBC, rather than park management and operatives.  
The rest is history. Today, Whitewater West has more than 600 employees around the world and a multitude of projects spanning six continents. The company has worked with every type of business from hotel chains to large corporations like Disney for whom they had designed the large Typhoon Lagoon wave pool in DisneyWorld in Orlando, Florida.  
Chutter has no plans to slow down anytime soon, his goal is to expand his water park business even more, saying that "he was always keen to build a truly global presence," according to BBC.  
Image via