Life can be great, there's no denying it. But it can also get really, really boring. When we're hunting for change and a way to give ourselves more space for personal growth, one of the most obvious solutions we'll likely come to is: why don't I move to a brand new city?
Moving Away Can be Really Hard…
It doesn't matter whether you are leaving home for the very first time (perhaps to go to university), or if moving around is something you're familiar with by now. As exciting as it can (and will) be, it's also going to be very difficult. Probably even more difficult than you imagined.
Last month I moved from my London hometown to Dublin for my Erasmus year abroad. I had dreamed about it for months and months, jumping around with happy tears when I found out I'd been accepted to Trinity College Dublin (and feeling very smug when people from home would invariably react with "Oh lucky you! You'll find your very own Connell Waldron!").
Even so, I still spent my first night in Dublin with an immense sense of uneasiness. I lay awake wondering, "have I really made the right decision?"
Perhaps Even Harder than you Thought…
It came as a rather naive revelation that even though I hadn't travelled very far, with the language and basic way of life very similar to what I was used to, there were still so many culture shocks I encountered in my first few weeks (and continue to encounter). Yet I am pleased to report that the initially bewildering greeting 'what's the craic?' (what's up) and insistence on replying to everything with 'that's grand' (that's fine), no longer makes me bat an eye.
I was meeting people from all over the globe, (from India, Australia and Poland to America, Germany and the Netherlands). But I could not help wondering how they had all had the courage to take such a long-distance leap of faith. They even seemed to be navigating their new surroundings with much more poise than I. Of course, I soon found out that everyone was feeling the same sense of initial disorientation. Certainly, it's a completely normal and essential part of the process of moving to a new place.
Getting Through the Initial Overwhelm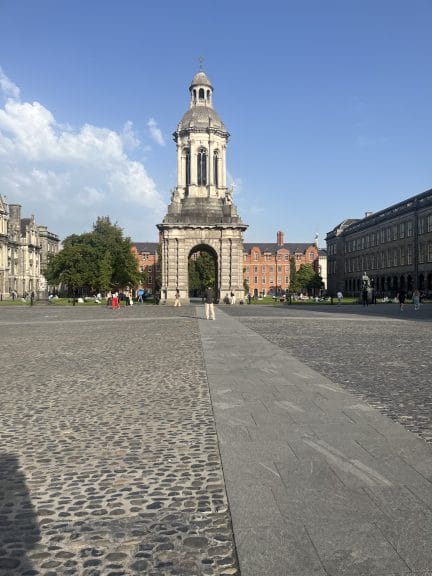 The initial sense of isolation can feel stifling and inescapable. I vividly remember the intense anxiety I felt waking up on the first morning after my mother had left. The full realisation that I was in a new city in which I knew not a single soul hit me all at once. "Oh god, what am I meant to do with myself", I thought, "I'm not even any good at making friends!". I would scroll through pictures of my home friends on Instagram, thinking about how much easier it would have been if I'd just stayed.
But it wasn't about easy; I had to remind myself that I wanted to push myself and I wanted change. I was curious about the new life I could create, and that was enough. True, the first 'friend' I made was someone I met through Tinder (the socially anxious must do what they must do…). But soon enough, I was challenging myself to approach new people at society events and even chat with strangers in grocery shops. (No small feat for an introvert!).
Making the Most of your New Environment
If I had had the comfort blanket of familiar surroundings and all my friends from home, I'd never have known how easy it really can be to meet new people – you've just got to do it! After that it's a lot less scary. You soon realise that the more people you converse with, the more you broaden your own outlooks and horizons.
Once you've taken your first tentative steps into the new and unknown, you won't want to look back. I used to hate going anywhere by myself because I thought that people would judge me or think me sad. Now, popping into the National Gallery on my lunch break or taking myself for a hit of retail therapy on Grafton Street, is often the highlight of my day.
There's nothing like really having no one to spend time with but yourself to open your eyes to the fact that the company you've constantly been searching for in others – can also be found in yourself.
Despite the Discomfort… Sometimes you've Just Got to Do it.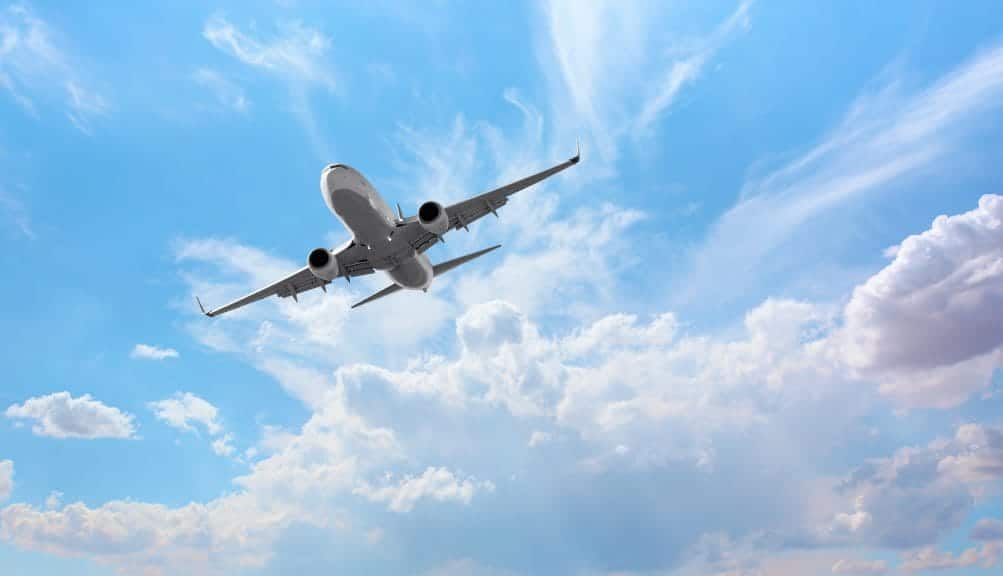 Ultimately, starting afresh, especially when you don't know anyone is, let's face it, ridiculously scary and uncomfortable. But it's also incredibly freeing. Despite the anxiety I felt in those first few days, I also found the confidence to go and do things I'd been too afraid to do back home. I would joyfully reminding myself; "nobody knows who you are here. You can show up as any version of yourself you like, and nobody will hold it against you. You can go out and embarrass yourself astronomically, but it wouldn't even matter because you don't know them!"
It's true, moving countries isn't going to fix all your problems. As Lana Del Rey will tell you, "It turns out everywhere you go/ you take yourself/ that's not a lie." Nevertheless, a new environment does offer a fresh perspective. It helps you to take a step back and consider where your values lie. Who do I really want to be? If nothing else, going abroad pushes you to shed all the labels and judgements about yourself that you never even wanted to hold onto.
So if packing up and leaving is a risk you can afford to take – dear reader, for god's sake take it.