Tons of food challenges are present in the UK. There has never been one quite like this one yet. Now there is a massive 3kg burger to sink your teeth into; this monster is ready to give you a heart attack and a half! It doesn't have an official name yet but it is sanctioned by Man vs Food. You can go get it at The Roadhouse restaurant in Covent Garden. 
It is described as having, "3kg of meat though and features six burgers, six different kinds of cheese, a hot dog, roasted and smoked ham, turkey, bacon and chili beef all packed in between two brioche buns". Take a look at what all these ingredients look like by themselves: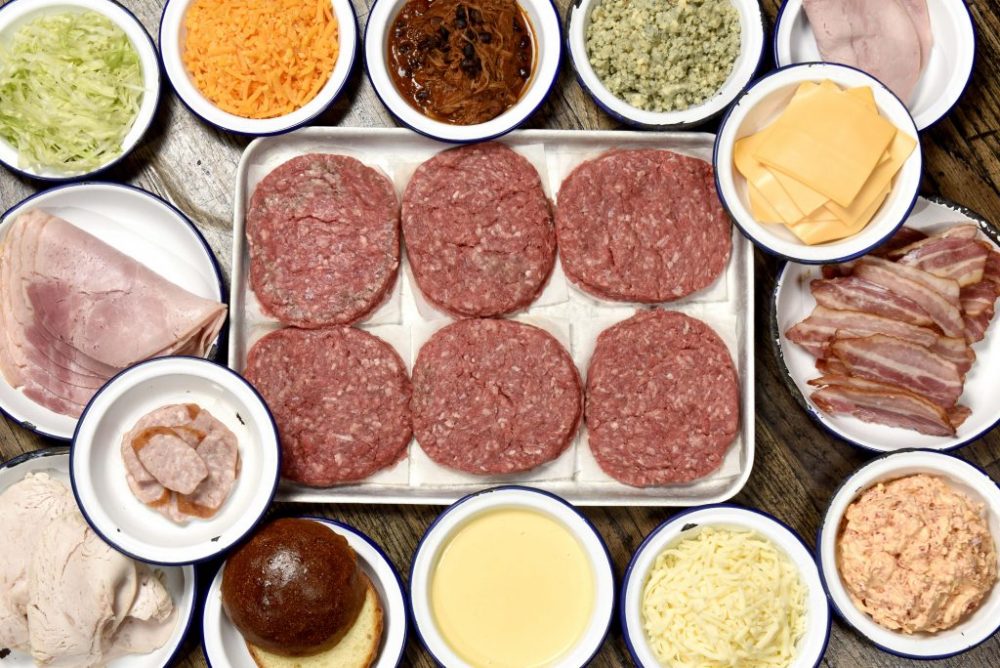 Image via
Also, stacked up on top of each other in the sandwich: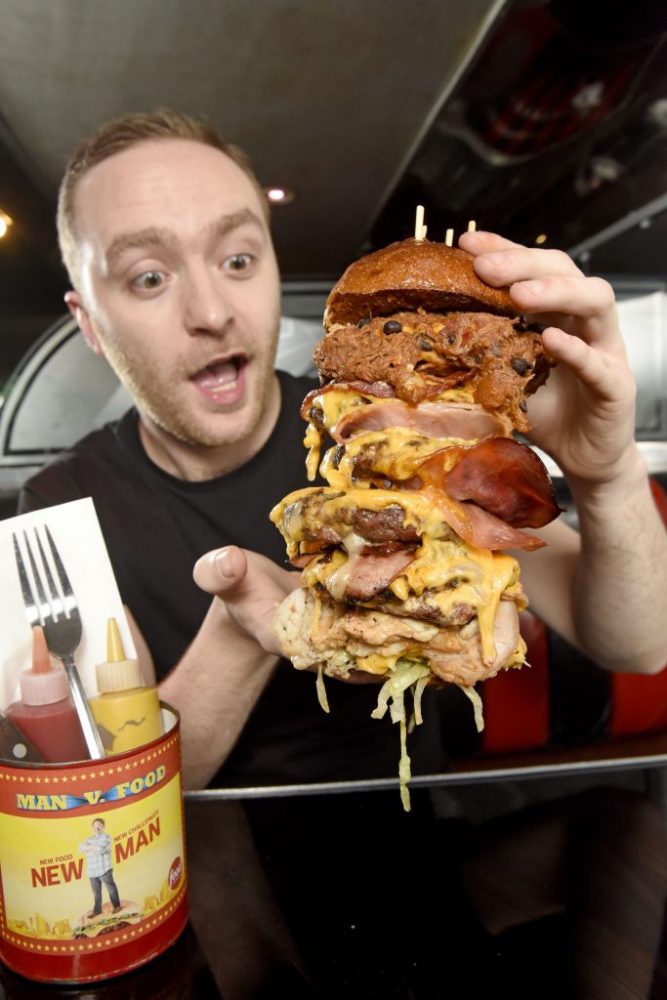 Image via
You can try the challenge 2/16 between 5:30pm and 8:30pm and you have to book it in advance by calling 020 72640 6001. The whole thing is free for those who can finish it under 15 minutes- if not it costs £30. Good luck all, and cheers!
If you are looking for something on the meatless side- this burger is completely meat free but doesn't taste like it!
Featured image via