With high hopes to keep the hustle and bustle of America's Playground, both Caesars Entertainment and world-renowned chef Gordon Ramsey are all-in on their new venture. This week, it was announced that chef Ramsey's modeled and personalized Hell's Kitchen brand restaurant is set to open at Caesars Atlantic City Casino site this summer. 
Caesars is one of the most popular brands in the iGaming industry, and it can be found among the best online casinos and the best sites for sports betting. Its risky decisions most often push enterprises forward. 
It's not every day that a hospitality and gaming industry giant announces partnerships that push the boundaries on how they are perceived. Caesars is not only known for its extensive and top-notch online casino gaming, but they have also set forth to conquer the betting industry.
It doesn't surprise most to hear how boldly Caesar has approached its entertainment strategy. However, to most industry experts, not all brands manage to combine the best of both their hospitality and gaming businesses to intertwine them under an entire realm of entertainment options.
To the Caesars Entertainment organization, the deal was welcomed and highly anticipated. Adding another feature to make its casino stand above top competitors in the city is what it has always aimed for, and it seems that the organization is headed in the right direction.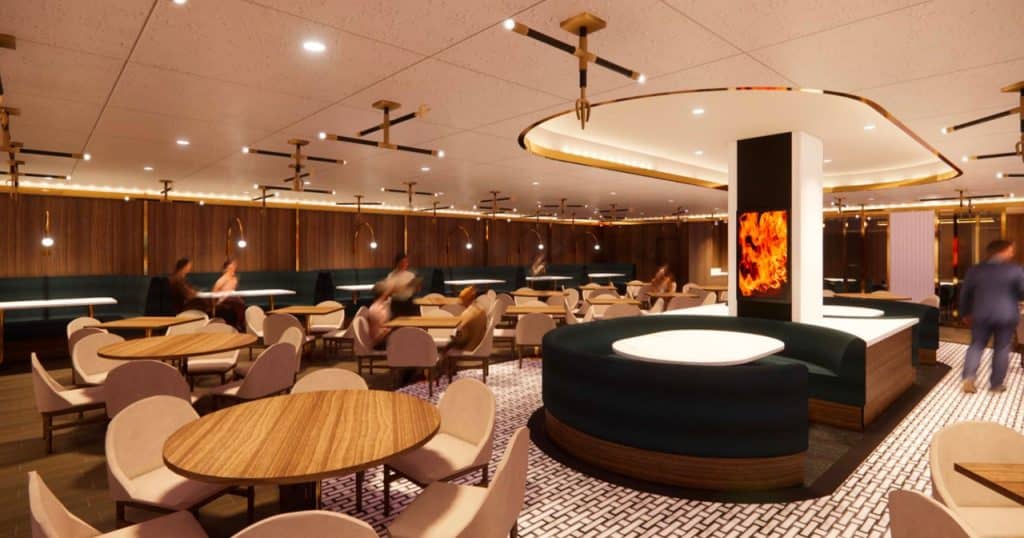 Caesar's expansion is not slowing down, having already dominated the betting and gaming industries. Nor is it apparent that the organization will draw a clear line anytime soon. This is about as good as it gets for fans, bettors, and those who pursue high-quality culinary experiences.
For chef Ramsey, his Hell's Kitchen-themed restaurant at Caesars will become his third location in the city. A lot of fuss is being generated around the grand opening of Ramsey's new restaurant, and some still question the entire concept of the restaurant.
There is much to uncover for those who have not tuned in to one of Ramsey's Hell's Kitchen T.V. series episodes. The show's popularity became unquestionable when FOX pursued the continuation of the T.V. format cooking show for over 20 seasons. 
The show has been characterized by opening a spacious restaurant with a large kitchen visible to all clients who manage to book a seat at the exclusive venue. In the show, Ramsey commands rival teams to work together and serve clients dishes from Ramsey's vast culinary repertoire. Although the competitive factor and the drama generated throughout the show are not apparent in Ramsey's restaurant on a typical night, no complaints have ever been received regarding the food.
According to the chef himself, he couldn't be more excited to partner with Caesars in this new enterprise, opening Ramsey's 13th Hell's Kitchen restaurant in the U.S. With its presence in Boston, Chicago, Orlando, and Las Vegas, as well as others, the Atlantic City location made sense for both parties. Caesars is quickly moving to have all details ready to ensure the new joint venture is in optimal shape to serve customers.
Helly's Kitchen started back in 2018 when Caesars brought the first one to the Las Vegas strip. Then came the second location in Lake Tahoe. Now that this one is coming to Atlantic City, it will be the third restaurant he has in Atlantic City. He started Gordon Ramsey Steak and also Gordon Ramsey Pub and Grill.
Gordon had this to say when discussing bringing a third one: "I'm very excited to announce that I'll be opening my third restaurant in Atlantic City. I look forward to having those in the city experience another one of my signature concepts."