Let's take plant-based to a new level and decorate our meals with edible flowers. In the recent past, only fancy bakeries and restaurants would use edible flowers, as then people did not understand their value. After all, the fun of decorating food started happening on Instagram food posts, and edible flowers were known by many and all. However, you do not pick any flowers and add them to your salad. The best edible flowers to use are deep-colored flowers as they are rich in nutrients. Most edible flowers contain vital minerals and vitamins. So the more colorful the plant, the more the antioxidant power and the deeper the flavor. Below are the 9 best edible flowers to add your food. 
1. Hibiscus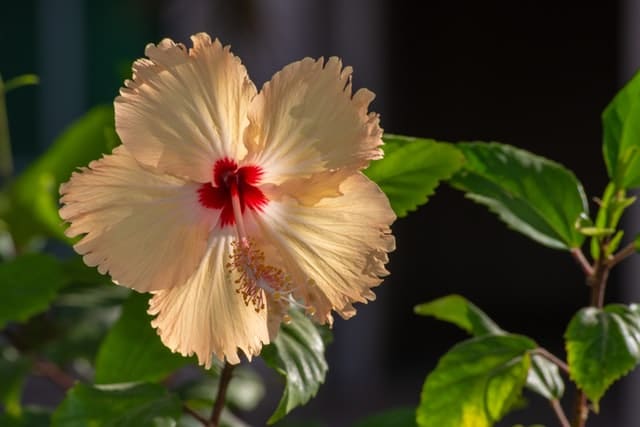 Hibiscus is a popular edible plant and one of the best. There are many types of hibiscus that you can use to add to your meals. It has a tart but almost citrusy flavor. Many people prefer to use it in tea blends and cooking. This beautiful bright flower has various health benefits to the body. For instance, it helps to reduce blood pressure when you take it regularly. It is easier to find dry hibiscus in comparison to other edible flowers. Plus, you can use them to make hibiscus tea, sprinkle over oatmeal or yogurt to get a boost of the flavor.
2. Roses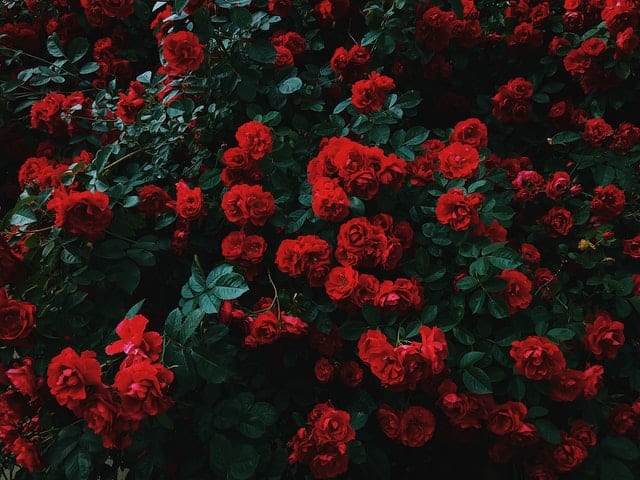 The beautiful rose flowers have a bold flavor, and you can use them to garnish. Also, they can be quite expensive and so it is best to use them sparingly. For instance, you can toast some sliced rose petals into your favorite fruit salad to give it some floral notes. Alternatively, you can make your rose water by soaking the flower petals in hot water. This rose water is a great toner, or you can drink it to aid in clearing a sore throat. Some studies suggest that it helps in relaxing throat muscles. Choose red or white roses as they are the commonly used ones.
3. Chamomile flowers
This flower is loved and preferred due to the calming properties that it provides. In fact, in various research, it suggests that chamomile flowers help you to sleep. You can consume chamomile flowers as a tea extract or in its natural form. In its natural form, sprinkle some of the few petals in a smoothie before you blend and enjoy your drink. However, ensure that you do not put too much since the chamomile flower is pretty bitter even though they add some nice earthiness. If you prefer chamomile tea, you can add some honey to sweeten your drink.
4. Lavender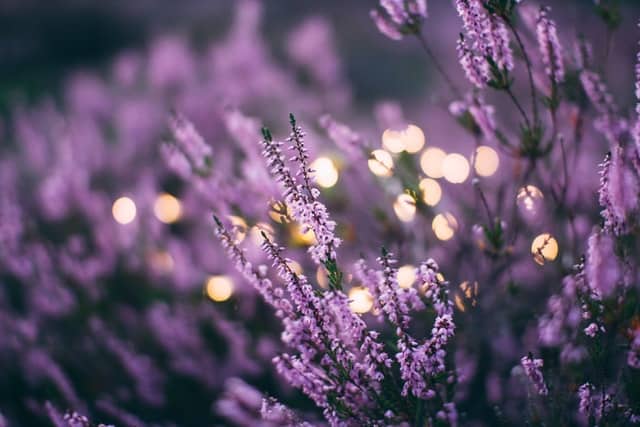 The beautiful light purple lavender flower has an intense and perfumery flavor. Still, it is an edible flower that many people use in their dishes. Many people love the lavender flower for anxiety and digestion. To use it, add a spoonful of chopped lavender to quick bread batters or cake for the added flavor. If it's your first time to use it, put a little, and increase as desired when you get used to it. Optionally, you can use the petals to make a simple syrup for drinks.
5. Dandelions 
This is an all-star edible flower. It is a common ingredient in natural remedies and teas. Since it is antioxidant-rich, it can help with diabetes management as it helps to control blood sugars. Additionally, the benefits of these flowers are not limited to the flower only, as you can use the flower petals in pasta mixes and teas. The dandelions leafy greens are a great option to spinach and kale, and they are available in most grocery stores.
6. Honeysuckle 
For centuries, the honeysuckle flower has been a staple in eastern medicine. Its anti-inflammatory properties have made it popular among most people. However, there is more research needed to back up these claims. You can consume the honeysuckle when you soak in water to make a tea as it is soothing and delicious. The honeysuckle petals are safe, but be careful as you eat the berries in large quantities, and they are of different types as they could be poisonous.
7. Purslane
Similarly to the dandelion flower, you can use the purslane leaves while cooking. You can use the tiny yellow flowers to add to your dishes. For instance, as you sauté up purslane greens, use these flowers to garnish for good measure. According to research, this edible flower plant is high in melatonin. Thus, eating it for dinner will help to promote sleep, and if you have issues with sleep like insomnia, purslane will help you to get some sleep.
8. Squash blossoms 
Squash blooms are available from late spring to early fall. Their flavor is relatively mild, and you can add some flower power with them to various dishes. They are commonly deep-fried and battered. Most people use them by stuffing them with ricotta herb chop or a blend and stirring them in a rice pilaf. Also known as zucchini blossoms or flowers. This flower can hold up as the main ingredient, unlike other flowers. So do not pass them up while they are in season to enjoy them fully.
9. Pansies 
This flower is available in a variety of colors. It is rich in various beneficial antioxidants compounds, and their flavor is delicate and floral. People use them in various ways in their food. For instance, you can chop them and toss them in vegetable salads. Alternatively, you can buy a bag that has all the different pansies colors, candy them, and use them in puddings or garnish cakes.
In summary, if you are interested to flower up your food, ensure that the flowers you choose are edible ones. Prep them before you use them as the preparation is different from vegetables and fruits. Notably, most edible flowers are delicate, and with rough washing, you will damage them. So, dip them in a bowl of clean water to prep them and hand dry them before using them.