Image Via
After shows like 1000 Ways to Die and just your general news channel, you'd think that we'd discovered all the ways you could possibly die. Well, the bar has hit an all time low.
A recent global survey revealed that over the past seven years, 259 people who took selfies died trying. The study also discovered that deaths-by-selfies are miraculously underreported. These cases are more likely classified as drowning, transport accidents, falling, animals, fire, firearms, and electrocution, since the selfie itself did not kill the person, but rather the circumstance.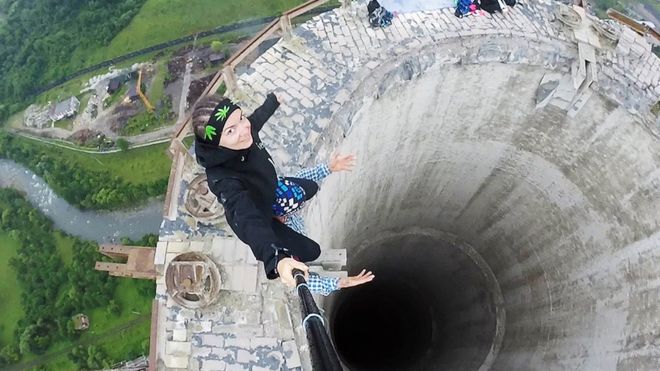 Image Via
Selfie deaths are more likely to occur in India, Russia, Pakistan, and the United States, and they are happening more frequently in congruence with the rise of technology. Back in 2011, only three deaths were reported, whereas in 2017, that number rose to 93.
Researchers said,
"It is believed that selfie deaths are underreported and the true problem needs to be addressed.

Certain road accidents while posing for selfies are reported as death due to Road Traffic Accident.

Thus, the true magnitude of the problem is underestimated. It is therefore important to assess the true burden. causes, and reasons for selfie deaths so that appropriate interventions can be made."
Since we are all becoming photographers, I doubt this problem is going to go away anytime soon. While you try to get the perfect selfie (or die trying), check out Prisoners Getting Caught Using Drones for Takeaways!