Lapland, home of Santa Claus and overpriced doughnuts, boasts its newest addition – a Game of Thrones-themed ice hotel. GOT fanatics are predicted to rush in a storm of fake swords and zeal, to head to one of the few hotels in the world that are sculptured entirely out of snow and ice.  
The fantasy television series has proved so popular over the years that the Game of Thrones fanbase has spread to all corners of the globe – including, it seems, the sub-temperatures of Finland. The hotel features various ice sculptures of the show's characters, from a white walker with glowing blue eyes to a Braavosi Hall of Faces. Over 22 million pounds of ice and snow were used to create this unique hotel, which spans over 20,000 meters square. No, we're not kidding.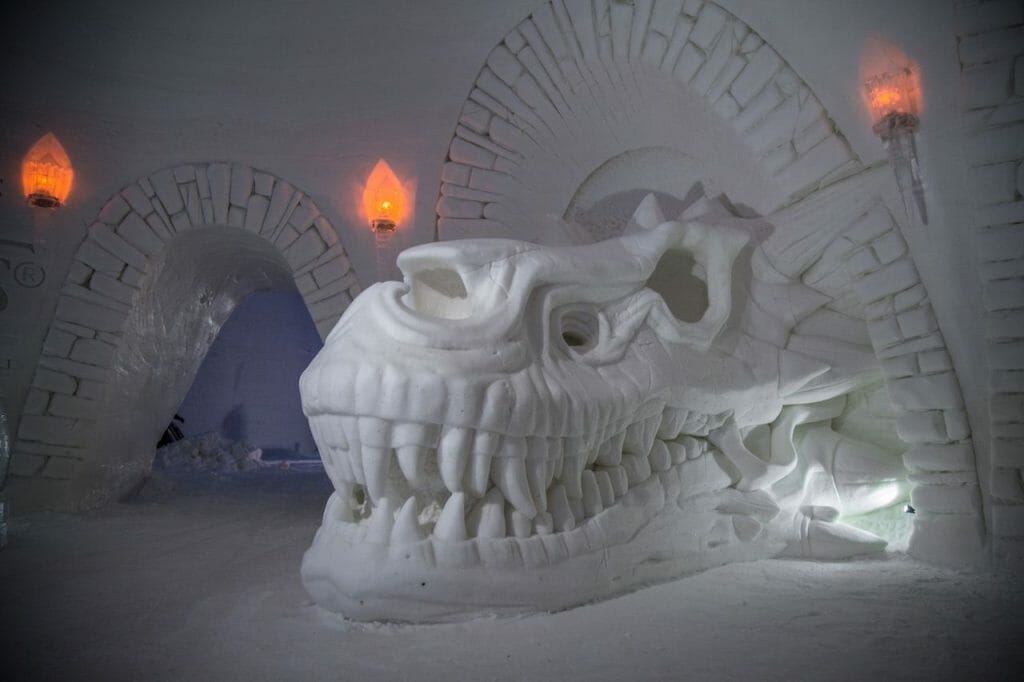 The only downside (apart from the fact that it's going to melt before the end of April) is that there are only 14 bedrooms available in the Snow Village. Prices start at £148 per person per night, including access to the Ice Bar, Ice Restaurant, and Ice Chapel. Game of Thrones fans will especially love the life-size version of the classic Iron Throne – just don't sit on it for too long, lest it melts a print of your ass into the seat.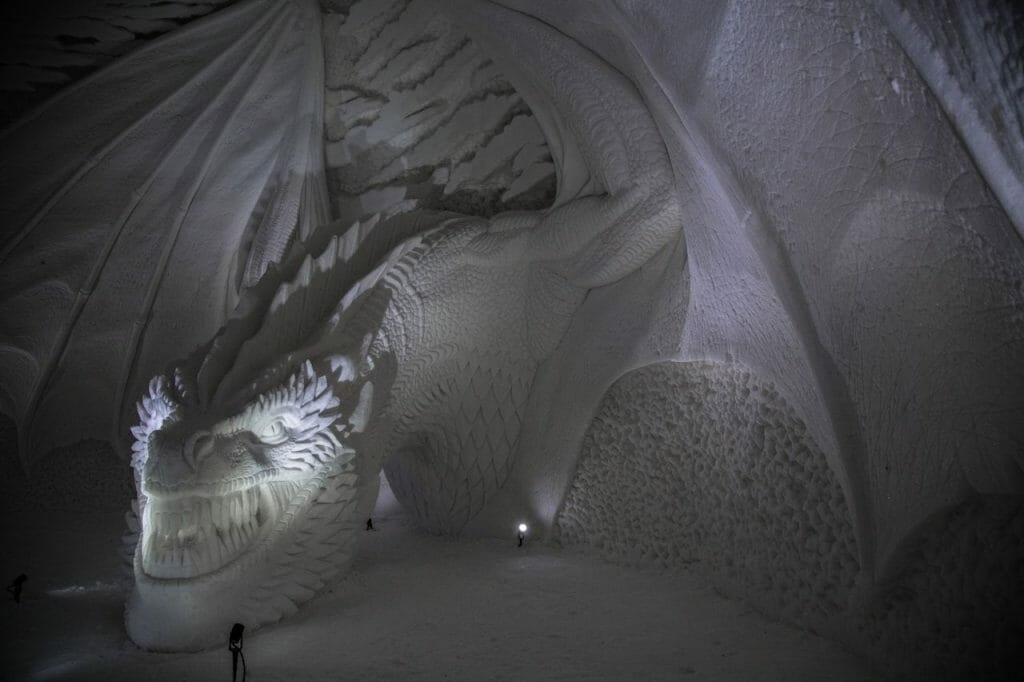 For those of you that wouldn't plan on staying the night, you also have the option to visit the village for just £15, or £57 for a guided tour. The hotel is designed almost exclusively by artists from Latvia, Poland, Russia, and Ukraine – understandable when the conditions are maintained at -5 °C. Frankly, it's the coolest hotel around.
If you're in love with the idea of quirky little hotels like this one, check out our post on this rainforest hotel in Dubai.