The Coronavirus has been a massive inconvenience for everyone; however, few groups are as devastated as avid travelers. Because of the pandemic, most countries have closed flights. Now, of course, that is a step that is necessary to stop the spread of the virus, but just because we can't physically travel because of the Corona madness, it doesn't mean we can plan our trips for once the pandemic is over.
If you want to plan your next traveling adventure after the pandemic is over, one of the best places to visit in the world is Europe. Europe has almost everything you'll want to see, and today I am going to tell you about the eight destinations that should be on the top of your list, so keep reading to learn more.
Venice, Italy:
Though Italy is one of the most affected countries from the Coronavirus, once the pandemic is over, you will be able to visit all the fantastic destinations. Though there are many iconic places in Italy, one of my favorites is Venice.
Of course, it is a city that is crowded by tourists, but if you look past the crowds, you will be able to witness one of the most romantic and artistic cities in the world. Cruising through the artificial canals of the city, and enjoying the sight of the elegant architecture will be the least of your adventures.
The city has some fantastic restaurants, and museums, and some breathtaking spots to take some amazing photos.
Hallstatt
, Austria:
If you don't want to visit a large city, and instead want a place that is quieter and closer to nature, Hallstatt, Austria is the perfect destination for you. This tiny and romantic town is at the feet of some majestic mountains and has Lake Hallstatt's shores at its bay.
This place is beautiful in every weather, in the summer you can enjoy the lake, whereas in the winter the snow-covered alpine houses are a sight you have to witness.
One of the most iconic attractions near this village is the ancient salt mines, which also have a subterranean Salt Lake. You can also take the hiking trail to the Echelon Valley glacier gardens, which are a unique and exceptional sight. Lastly, the Waldbachstrub waterfall is another feature that you can't afford to miss out on.
Santorini
, Greece:
From a busy and iconic city, and a romantic town in Austria, now we are visiting someplace that is a bit different. If you want an epic destination for the summer and enjoy some amazing beaches, Greece is the place to visit.
Santorini, Greece has some breathtaking red sand and black pebble beaches, which are courtesy of the volcanic eruption that happened here a long time ago.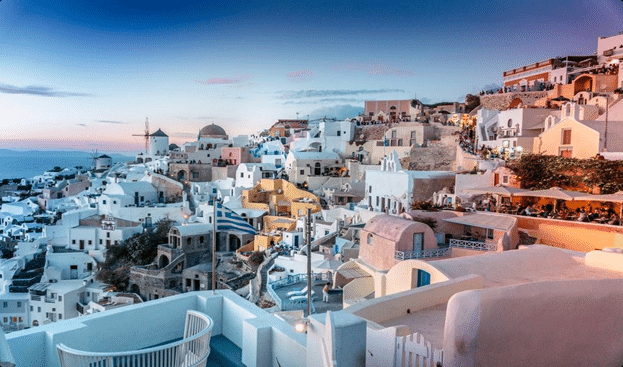 If you want to enjoy Greece or any other destination to the fullest, you need to make sure that you have a comfortable flight, so check out the Axil Ghost Stryke earbuds, which are helpful when the cabin pressure blocks your ears.
Paris, France:
You can't say that a trip to Europe is complete unless you visit Paris's iconic and romantic city. Whether it is your first time or visiting Paris before, this is a city that you have to visit if you are planning a trip to Europe.
From visiting the unusual Eiffel tower at night to witnessing Leonardo Da Vinci's Mona Lisa and the sculptures designed by Michelangelo at the Louvre, Paris has a must-visit spot around every corner. The romantic restaurants of Paris are another fantastic attraction, and so are the lavish and luxurious malls.
The Cathédrale Notre-Dame de Pari, along with many amazing historic buildings, is an excellent representation of ancient European architecture.
Madrid, Spain:
Another fantastic must-visit destination in Europe in Madrid, Spain. Spain is known for its amazing culture, delicious foods, hospitable people, and the majestic sunsets that are best observed from its glorious beaches.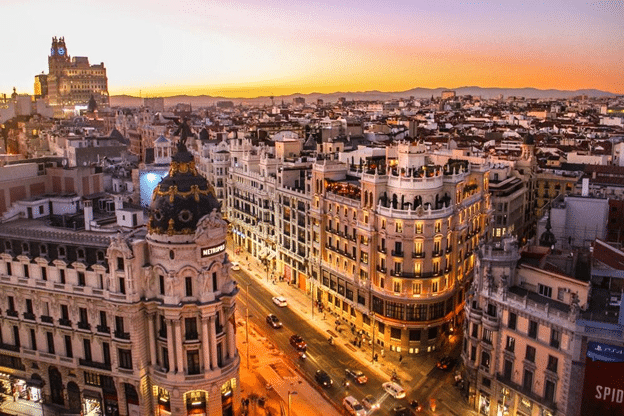 Madrid is one of the more visited cities in Spain. The city has something for everyone; it has something for everyone. It has some fantastic historical museums like the Museo del Prado, the history buff, relaxing beaches for the people who want to enjoy the amazing sunsets, and a lively nightlife for the young party fanatics.
Istanbul, Turkey:
Istanbul Turkey is a unique city because it is situated in Europe and Asia, the part of the city on one side of the Bosphorus strait lies in Asia, while the other is in Europe. Istanbul is an iconic city that you can't miss if you are planning a trip to Europe.
In Istanbul, you will be able to enjoy some delicious foods, and you can visit the grand bazaar, which is a truly unique experience. The city is a fantastic amalgamation of tradition and modern architecture. It has some breathtakingly beautiful mosques and many other architectural marvels that you have to witness.
Iceland:
The Nordic island of Iceland is undoubtedly one of the most peaceful places in the world. And it is a must-visit destination for its exceptionally unique terrain.
Iceland is one of the few destinations in the world from where you can witness the northern lights, which is an experience out of this world. There are also many hot springs in Iceland, because of the unique mix of volcanoes and glaciers in its terrain. You can visit a hot spring resort, a very romantic spot for you and your partner.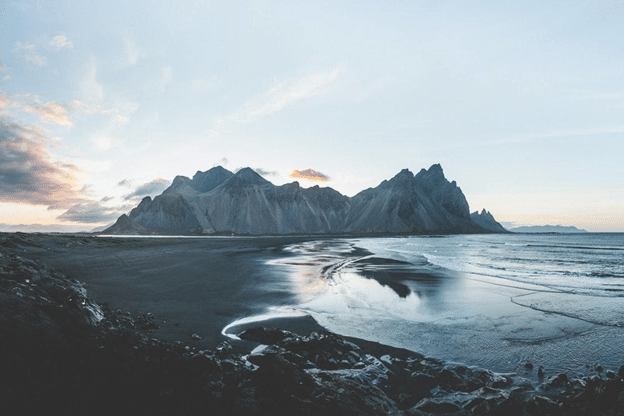 The population of Iceland is quite low, and most of the people live near the capital Reykjavik. Make sure to visit this city as well; it has some fantastic restaurants and museums that you should visit.
Amsterdam, Netherlands:
One of my favorite cities in Europe is Amsterdam, and I suggest everyone visit Europe to check this city out. This pedestrian and bike-friendly city are one of the best travel destinations in Europe; it was once famous for being in the list of the few places where weed was legal, but now since many countries in the world are following this trend.
Amsterdam isn't only a spot for stoners, but many tourists from all walks of life come to hear to enjoy the restaurants, cafes, museums, and dramatic architecture.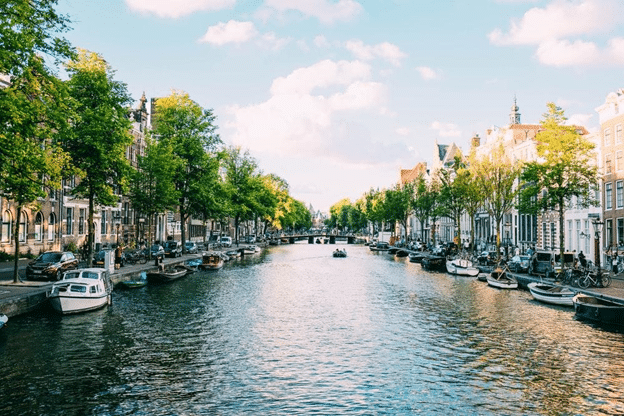 Author's bio: 
Katherine Joseph writes this article. She has been wearing hearing aids for over twenty years and still is a veteran of the audiology industry. She gives a holistic view of the hearing aid industry and the equipment available at https://doctear.com/.