Credit: Reddit/hashtag-123
A picture of Australia without Victoria was posted on Reddit and it has exploded through social media.
The fake picture of Australia has Tassie pushed very close to the border of New South Wales.
The map is located at an Indiana zoo and it is meant to be an educational map showing visitors how big the Great Barrier Reef is, but it is not accurate.
Below is a real map of Australia.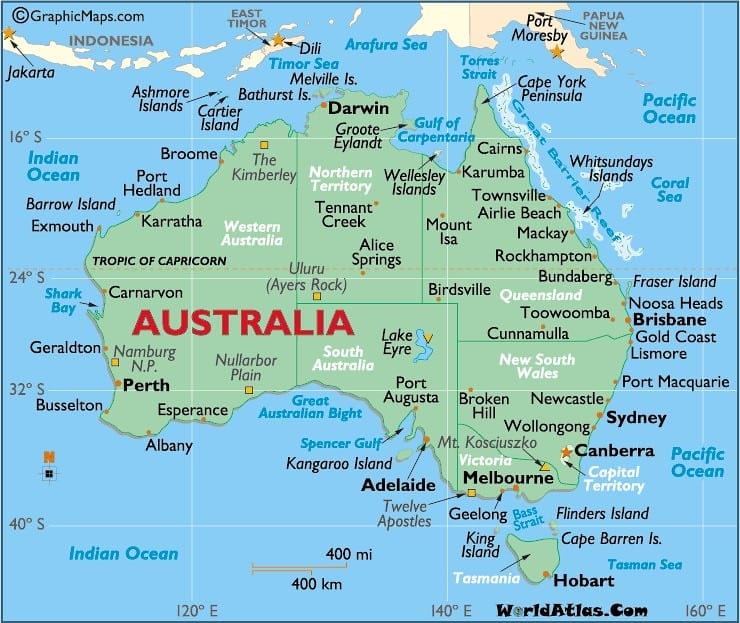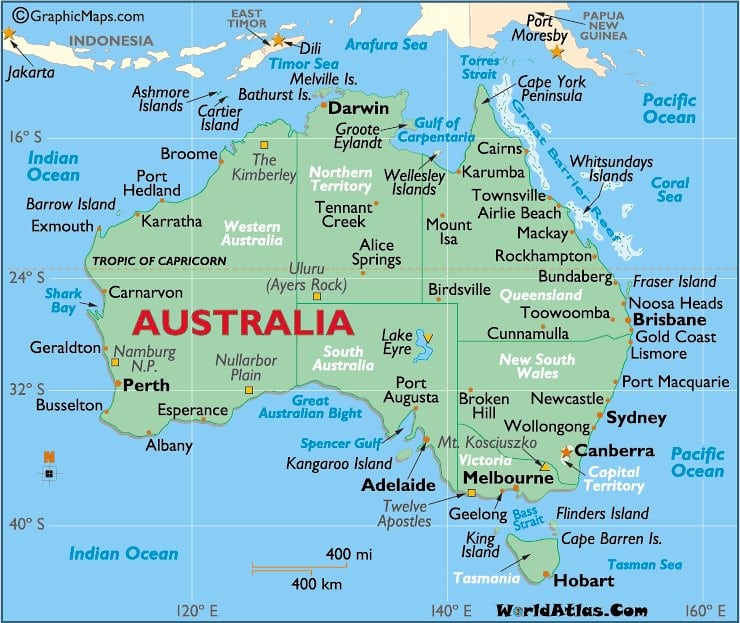 People took to social media to laugh at the fake map. One user said " "Pretty sure this was back during the Emu wars, when Victoria temporarily succeeded from Australia and declared neutrality."
Another user stated: "They started with New Zealand. We did not rise up to defend our brothers and now they're doing the same to us. Australia's too big to remove in one shot so they're doing it state by state. #WeCannotBeErased." 
This is in reference to a problem in which New Zealand seemed to be disappearing from people's maps.
For more interesting articles, check out Area 51 Hotel Fully Booked Ahead of Base Being Stormed