The world now mourns the loss of a phenomenal singer and actress.
Olivia Newton-John beat breast cancer in 1992 and 2013 with the help of surgery and treatment. However, unfortunately, the disease returned. It took the award-winning actress and singer to her untimely death at seventy-three on the 8th of August 2022. The world is mourning and will continue to mourn the loss of Newton-John. But no one can disagree that she left behind a legacy that will be remembered by many for many years to come. 
Many of her co-stars mourn the loss of their beloved co-worker and friend but one that stands out among the many is John Travolta, her co-star in the movie Grease. The two had great chemistry together on and off the screen and while their romance on screen seemed to last, their romance off-screen did not. But that did not stop the pair from being very good friends right up until her death. Travolta wrote a beautiful Instagram post after her passing which clearly shows how close the two were.
My dearest Olivia, you made all of our lives so much better. Your impact was incredible. I love you so much. We will see you down the road and we will all be together again. Yours from the first moment I saw you and forever!

Your Danny, your John

John Travolta/Instagram
Music Career
Newton-John was born in England to Brinley Newton-John and Irene Born, and as a young girl, her family moved to Melbourne. Soon after dropping out of Melbourne University High School, she took her music teacher's advice and decided to pursue her dream of becoming a singer. The young woman started early, forming a girl group with classmates called Sol Four and winning a singing competition called Sing Sing Sing and a trip to the UK. After winning the show, her mother encouraged her to return to the UK, where she released her first single in 1966, Till You Say You'll Be Mine.
Her first album, If Not for You, was released in 1971, which includes a hit song of the same name that jumped to the top 10 in the UK and Australia. Newton-John went on to release twenty-six albums throughout her music career, her peak being the album Physical, released in 1981. The smash hit of the same name on the album stayed at #1 on Billboard 100 for ten consecutive weeks and sold two million copies worldwide. She won the Grammy Award for the Best Music Video of the Year in 1981 for that same song, but multiple radio stations banned 'Physical' due to its suggestive lyrics and video.
Another high point in her music career was when she represented Australia in the Eurovision in 1974, where she came in fourth place with Long Live Love. She continued making music up until her death.
Film Career
In 2013, she appeared in the TV show Glee, playing a meaner, ruder version of herself for a short while. Her debut role was when she played the mysterious Kira who turned out to be the immortal Greek muse Terpsichore in the fantasy romance Xanadu in 1980 whom she played opposite Gene Kelly in his final role. The Electric Blue Light Orchestra collaborated with Newton-John on the soundtrack for this film which became a global smash hit.
She showed up in multiple movies after Xanadu such as Two of a Kind, A Few Best Men, A Christmas Romance, and many more. However, her peak role in her film career came in 1978 with the role of Sandy in Grease. She was initially apprehensive about the role, worried that having just turned twenty-nine, she was too old to play a high school student. However, after a screen test with John Travolta, she decided to take the role, and therefore, the iconic Sandy we all know and love was born.
Grease is still a staple in the musical theatre and film worlds and Sandy remains an icon for young girls all over the world. Newton John not only starred in this iconic role, she also helped make the soundtrack, breathing life into hit songs like, Summer Nights, Hopelessly Devoted to You and Grease Lightning. The soundtrack for this movie topped the charts all over the world and Newton John will always be remembered for playing this role.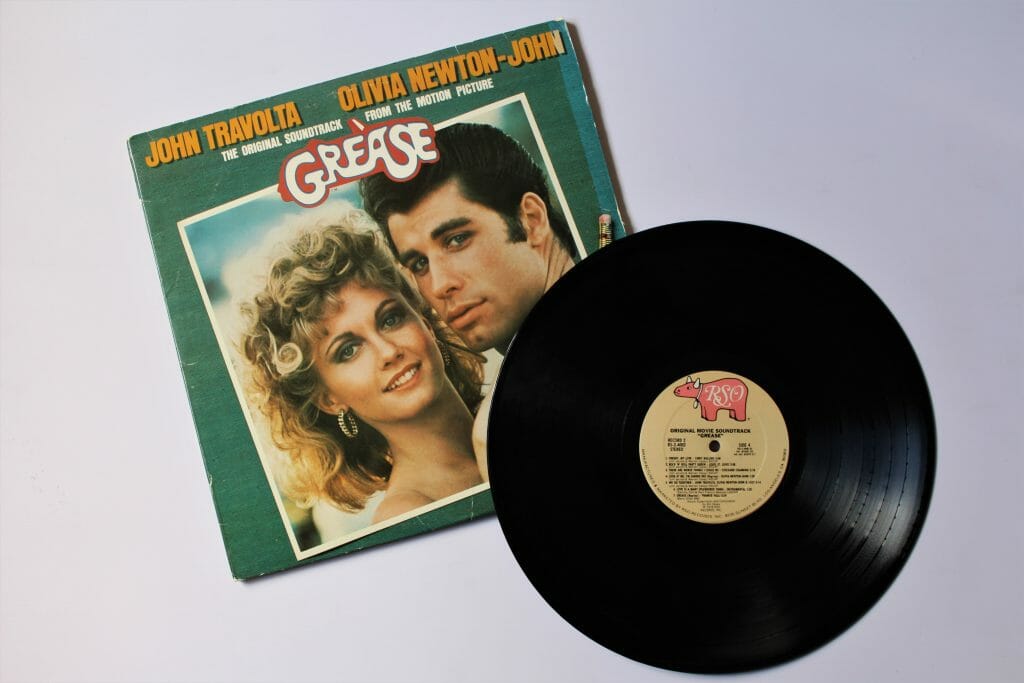 Olivia Newton-John was an outstanding actress and singer and her film career alone is astounding. Fans of hers will remember her for years as Sandy from Grease and Kira from Xanadu, where actresses who take on the role in the future will look to Newton-John for inspiration. Her music career is also staggering and the fact that she continued to write music up until her death is awe worthy. Cancer may have taken her from us, but fans of her roles and her music will never forget her.