The 2021 Netflix series Maid is based on the heartbreaking true story of a single mom who found herself struggling to make ends meet.
The narrative is not an unfamiliar one as it is an unfortunate reality for many women. Maid was released in October 2020 and quickly made it to Netflix's top 10 series.
The series was an instant hit due to its authentic portrayal of life as a single mom. The show is centered around Alex, played by Margaret Qualley. Alex has a three-year-old daughter Maddy and much of the series revolves around her struggle in escaping her abusive partner.
Alex struggles financially and takes a job as a maid, living without any accommodation for a short period and then attending a shelter for victims of domestic abuse. The young mother has a complex relationship with her parents meaning she has limited support, eventually uncovering that her mother, played by Qualley's own mother Andie MacDowell, was also a victim of domestic abuse.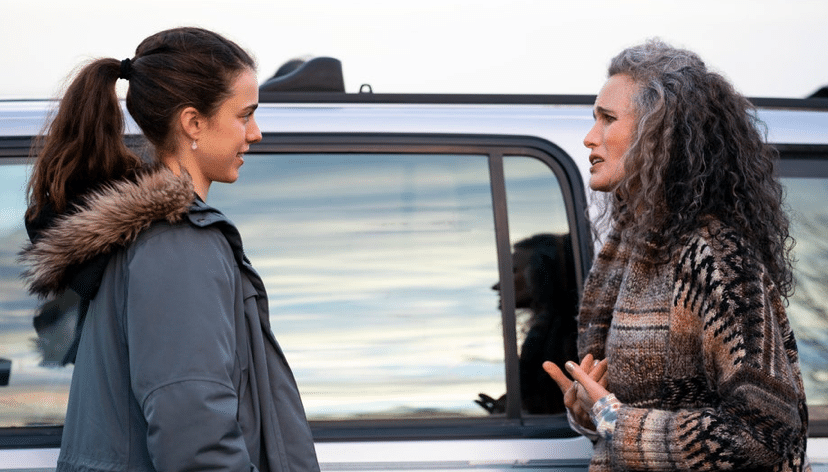 The series was tragically inspired by the true story of Stephanie Land, the writer of Maid: Hard Work, Low Pay, and a Mother's Will to Survive. In this book, Stephanie Land shares her experience trying to find her way in the world as a young mother and the many obstacles she experienced along the way. Above all, it highlights Land's determination to protect her daughter above all else and the power of a mother's love.
Maid was published in 2019 and swiftly became a New York bestselling book, its success leading it on to become a critically acclaimed Netflix series.
Just as portrayed in the series, Land managed to eventually break away from her troubled life and (spoiler alert) find success in her writing career. However, this was not a simple journey.
In her book, Land explains the odd jobs she took on while trying to gain financial independence. While working as a maid, she entertained herself by giving distinct names to each house she cleaned. One of which can be heard in the Netflix series, jokingly called "the porn house".
While doing this type of work was laborious, Land continued to outlet her creativity through writing about the homes and the people in them.
The book also goes into detail about the domestic abuse Land experienced at the hands of her ex-partner, who is also the father of her daughter. Land left her ex with only $100 and just as in the series, took off to a shelter for protection.
In her writing, Land highlighted how she felt that she wouldn't be believed about the abuse unless she had cuts and bruises. That verbal and emotional abuse somehow is not perceived in the same way, as if the damage is any less. However, this abuse gradually became physical which she later documented to use in court.
Perhaps the tensest scene in Maid, and indeed one of the tensest periods of Stephanie Land's life was the result of the custody battle. Despite the harsh judgment by others in the town and the fear that she would not be believed, Land gained custody of her daughter and could finally plan a new life for them.
For another must-watch series, check out our first look at the second season of Euphoria.