The Boogeyman" is a terrifying and fantastic film that masterfully combines solid scares, family drama, and a chilling creature design. Director Rob Savage, known for his previous horror hit "Host," brings Stephen King's 1973 short story to life in a fresh and imaginative way, using it as a foundation for a new and haunting narrative.
The story follows Will Harper (played by Chris Messina), a therapist grieving the loss of his wife, who finds himself visited by Lester Billings (David Dastmalchian), a man haunted by the Boogeyman legend. Billings shares his terrifying experiences with the Boogeyman, who took his children and framed him for their deaths, unknowingly passing the curse onto the Harper family.
Sophie Thatcher from "Yellowjackets" and Vivien Lyra Blair from "Obi-Wan Kenobi" deliver outstanding performances as Sadie and Sawyer Harper, the daughters grappling with their mother's death and now haunted by the Boogeyman. The chemistry between Thatcher and Blair is palpable, and they convincingly portray the bond between siblings. Their acting prowess truly carries the film, and their encounters with the Boogeyman are expertly framed by Savage, showcasing his talent for crafting intense and terrifying moments.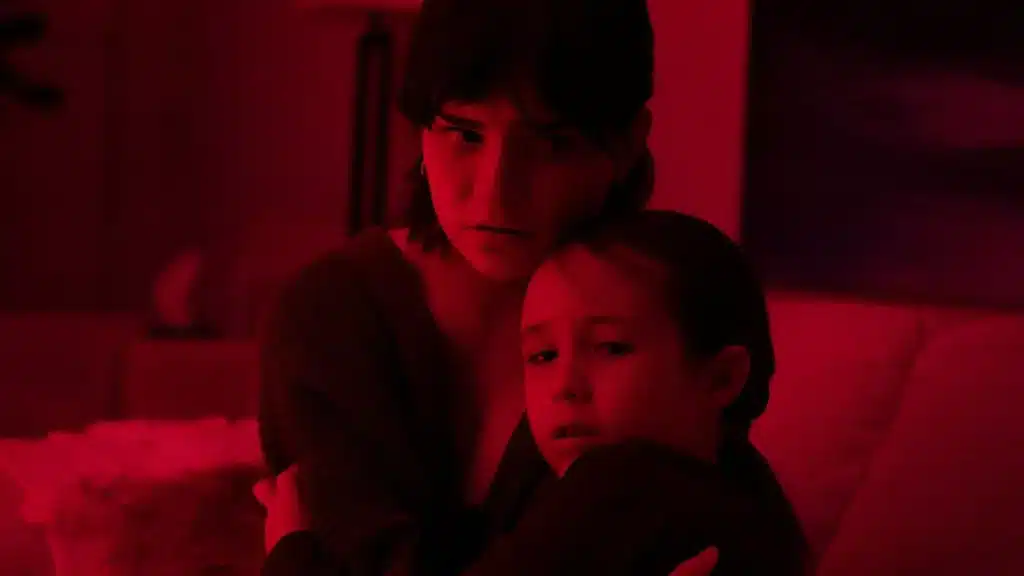 Throughout the film, the audience roots for the safety of the Harper girls while their father descends into despair, struggling to protect them from the impending danger. Despite his flaws, Will Harper is portrayed as a sympathetic character, a grieving father doing his best to save his family. This emotional investment raises the stakes as the body count rises, making every terrifying moment even more impactful.
Sophie Thatcher delivers a standout performance, solidifying her status as a rising star. Her portrayal of Sadie anchors the coming-of-age aspect of the Boogeyman's story, providing a perfect vehicle for Thatcher to showcase her talent. She seamlessly combines emotional depth with moments of strength and terror, establishing herself as a versatile actress. Vivien Lyra Blair, known for her role as young Princess Leia in "Obi-Wan Kenobi," convincingly makes the audience believe in the Boogeyman's presence, delivering a breakout performance.
"The Boogeyman" is an incredibly frightening film that offers solid scares, an unsettling creature design, and engaging family drama. It pays homage to the horror classics of the past while delivering a unique and chilling experience. It's the kind of movie that will stay with you, lingering in your thoughts long after you've turned off the lights. Get ready to embrace your inner child and be terrified when "The Boogeyman" opens on June 2nd.