The moment was filled with excitement and joy as Simon Cowell hit the golden buzzer for Putri Ariani on "America's Got Talent." The seventeen-year-old contestant captivated the judges and the audience with her incredible talent.
Ariani's audition was nothing short of spectacular. She showcased her skills by performing an original song that left the judges in awe. However, Cowell, impressed by her exceptional talent, requested her to sing another song. Ariani chose to sing "Sorry Seems to be the Hardest Word," delivering a powerful and moving rendition that earned her a thunderous applause.
The judges couldn't contain their admiration for Ariani's performance. Sofia Vergara expressed how the audience was going crazy for her, while Heidi Klum described her as an angel with a mesmerizing voice. Howie Mandel added that Ariani was a superstar and compared her to an angel that had landed on the stage.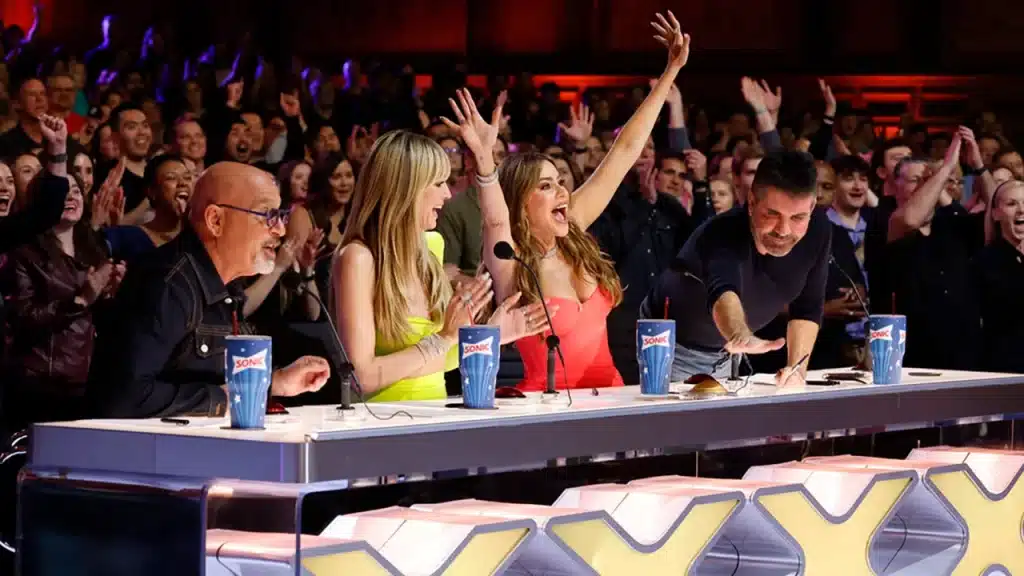 Simon Cowell, known for his high standards and discerning taste, praised Ariani's distinct voice and outstanding performance. He acknowledged her talent as a singer-songwriter and noted the unique glow she possessed. With words of admiration and support, Cowell hit the coveted Golden Buzzer, which granted Ariani an automatic ticket to the live shows starting on August 22nd.
The Golden Buzzer holds immense significance on "America's Got Talent," as each judge has the power to use it only once during the season. By pressing the Golden Buzzer for Ariani, Cowell showed his belief in her talent and potential, propelling her directly to the next stage of the competition.
With the Golden Buzzer moment, Putri Ariani's journey on "America's Got Talent" took a remarkable turn. The live shows will provide her with a platform to showcase her abilities to a broader audience and continue pursuing her dreams in the music industry. The golden opportunity granted by Cowell's buzzer will undoubtedly be a memorable milestone in Ariani's young career.