Netflix recently published a new documentary, "White Hot: The Rise & Fall of Abercrombie & Fitch" that traces the long history of Abercrombie from its founding in 1892 as an outdoors company to its shift to fashion in the 1970s. The main focus of the documentary, however, is Abercrombie's long legacy of white supremacist hiring, managing, and marketing strategies.
Since the 1970s when Abercrombie first broached the fashion industry, Abercrombie's chief goal as a company has been to emulate and uphold the image of the "all-American youth." From ripped masculine torsos disembodied on a shopping bag to racist employee hiring and dress codes policies, Abercrombie & Fitch has pursued this image at all costs.
In 2002, Abercrombie sold T-shirts adorned with charicaturized chop suey fonts that only mocked Chinese writing further with their content: "Two Wongs Make a White."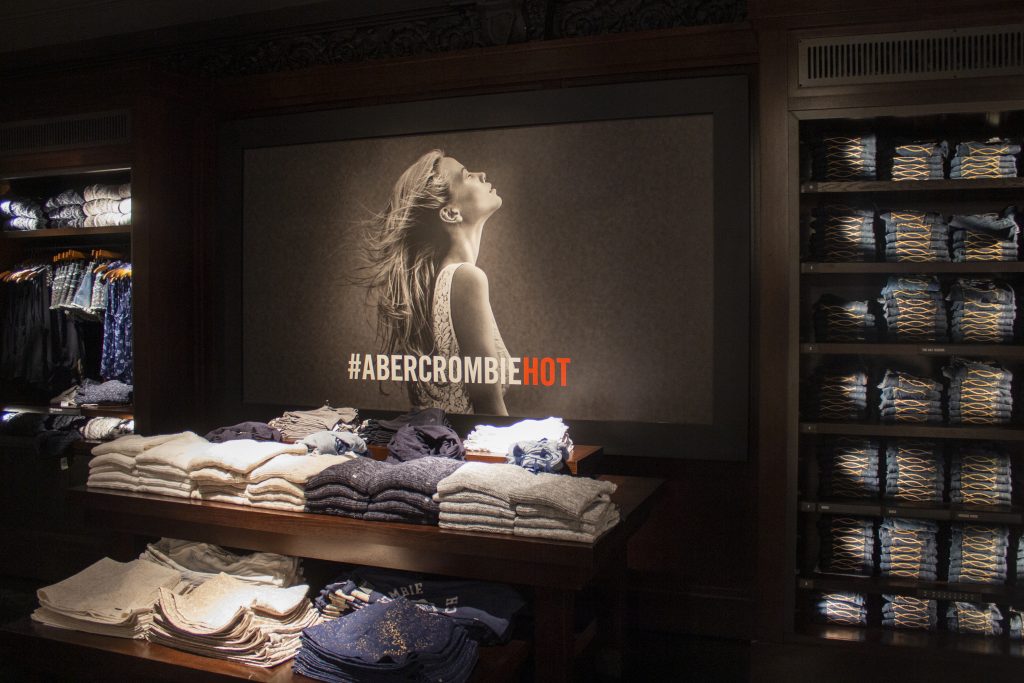 In 2003, Abercrombie & Fitch employees filed a lawsuit against the brand on the ground of discrimination, citing instances wherein Black, Asian American, and Hispanic employees were punished or fired due to their (non-white) appearance. The following year, A&F paid the plaintiffs $40 million to settle the lawsuit and agreed to a non-binding Consent Decree which put oversight regulations in place to prevent similar practices in Abercrombie's recruitment, hiring, and marketing policies.
Abercrombie, however, never pled guilty in court, and improvements following the ruling were few and far between, according to ex-employees. Only five years later, in 2008, Samantha Elauf took the company to the United States Supreme Court, claiming A&F didn't hire her because she wore a hijab. SCOTUS voted 8-1 in Elauf's favor, charging Abercrombie with breaching discrimination laws.
In addition to explicitly racist practices, Abercrombie has fostered a close relationship with Bruce Weber, a longtime Abercrombie & Fitch fashion photographer. Weber was sued in 2017 by several male models on the grounds of sexual assault, molestation, and sex trafficking. Since this lawsuit, other models have come forward and Weber has been described as "a serial sexual predator who used his power in the male modeling industry to fraudulently and forcefully entice aspiring male models into engaging in abusive commercial acts."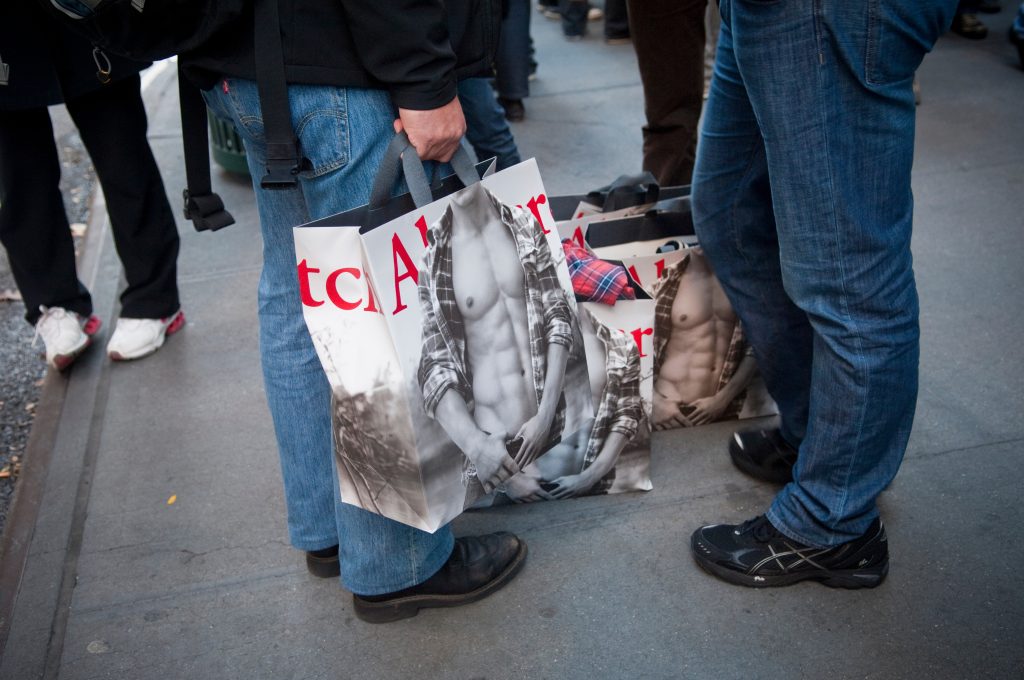 The lawsuit against Weber was reportedly settled in August of 2021. For decades, though, Abercrombie's marketing practices almost exclusively featured young men in various states of undress.
When confronted about a 2002 controversy following a line of thongs designed for middle schoolers that read "Eye Candy" and Wink Wink" across the crotches, Jeffries quickly dismissed the topic: "People said we were cynical, that we were sexualizing little girls. But you know what? I still think those are cute underwear for little girls."
In a 2006 exposé of Abercrombie & Fitch CEO Mike Jeffries, an ex-employee described Jeffries' uncompromising profile of the ideal A&F shopper: "We go after the attractive all-American kid with a great attitude and a lot of friends. A lot of people don't belong (in our clothes), and they can't belong. Are we exclusionary? Absolutely."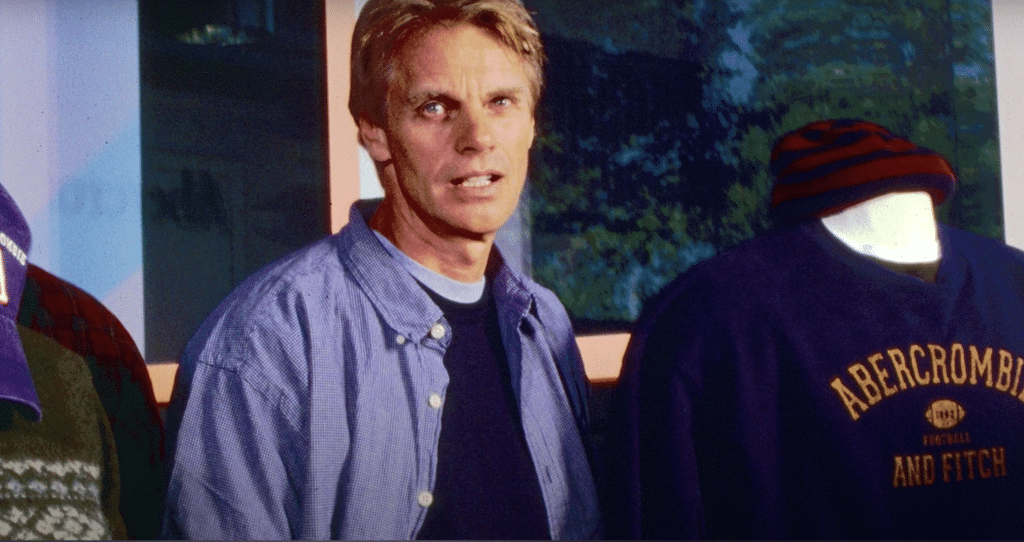 Jeffries continued: "That's why we hire good-looking people in our stores. Because good-looking people attract other good-looking people, and we want to market to cool, good-looking people. We don't market to anyone other than that. […] The companies that are in trouble are trying to target everybody: young, old, fat, skinny. But then you become totally vanilla. You don't alienate anybody, but you don't excite anybody, either."
In 2013, this exclusivity did excite someone: Benjamin O'Keefe. O'Keefe launched a Change.org petition to address Abercrombie's limited size options. O'Keefe, who reported struggling with an eating disorder throughout much of middle and high school, accused then CEO Jeffries of "ow[ing] young people an apology" for the harm Abercrombie's advertising and size options enacted on their potential customer base.
After garnering almost 80,000 signatures, Abercrombie agreed to expand their size range, offering plus sizes the following spring. Continuing on this trend, Abercrombie has launched several initiatives in recent years to become more inclusive, despite Jeffries' bold pride in the supposed appeal of A&F's exclusivity. Abercrombie now sells sizes up to 3XL and uses models of color with varying body types and ability levels in their advertising campaigns.
Interested in learning more about the latest updates from Hollywood? Click here to read the updates on Alec Baldwin's "Rust," the filming of which resulted in the death of cinematographer Halyna Hutchins.