Featured photo credit: Wikimedia Commons
Many of you will be pleased to hear that Brooklyn Nine-Nine is back for another season. The seventh season has yet to even begin airing, that'll start in February 2020, so the announcement may come across as a bit premature to some. It hasn't stopped fans of the show from expressing their delight, or even the cast.
NBC shared a video on their Instagram of the crew being told the good news. Terry Crews reacts in typical Terry Crews fashion, throwing what appears to be his script in celebration. The rest of the room is a little more subdued but no less happy.
This is obviously great news for fans of the show. Since its inception in 2013, Brooklyn Nine-Nine's future has never been certain. After ratings began to fall Fox cancelled the show after its fifth season. It was then picked up by NBC and renewed for a sixth season.
This was only after a massive outcry when the vocal fanbase took to social media and voiced their outrage. Historically, these campaigns have had mixed success – Firefly, anyone?
Since then, Brooklyn Nine-Nine has maintained a steady viewership and fans are looking forward to seeing Jake and the gang's stories play out. As well as looking forward to a certain fan favourite return to the show.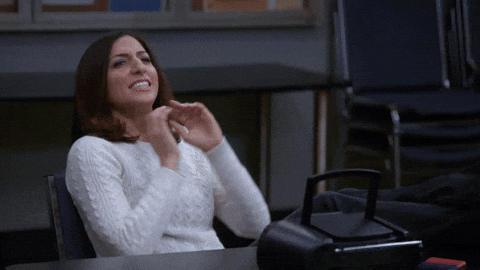 Fans can expect to see Gina Linetti – played by Chelsea Peretti – return in all her dancing glory as confirmed by co-star Stephanie Beatriz – Det. Rosa Diaz – in an interview with Entertainment Tonight. She hinted at great things to come and they had a "really fire script".
Season six was the first season under NBC's new direction. It's a direction that seemed to work for a lot of fans.
While season seven has yet to air, fans can rest easy knowing that the 99th Precinct is still up and running and doesn't look like it's slowing down anytime soon.
Now if we could get a ninth season, that'd be great – Brooklyn Nine-Nine-Nine. Cool, cool, cool – no doubt. Another highly anticipated title, though with a less concrete release date, is GTA 6. Find out what GTA V's star, Steven Ogg, has to say.