Jon Bellion. Who is he, you may ask? Well, if you haven't heard of his name then you have almost definitely heard his music. Bellion (among other things) is a music artist, songwriter, producer, and now record label owner. But, what makes him one of the industry's most exciting and dynamic figures?
The music industry is a notoriously tricky business. One minute you can be trending and the next minute you are spat back out. Yet for some, their success is diverse and wide-ranging. Bellion is perhaps the consummate example of this.
The Producer
In recent years, Bellion has cemented himself as music production royalty having worked with a seemingly endless list of stars. These range from Justin Bieber and Miley Cyrus all the way to K-pop megastar Jungkook. At times, Bellion's musical reach seems completely endless and this is in part testament to his musical ability.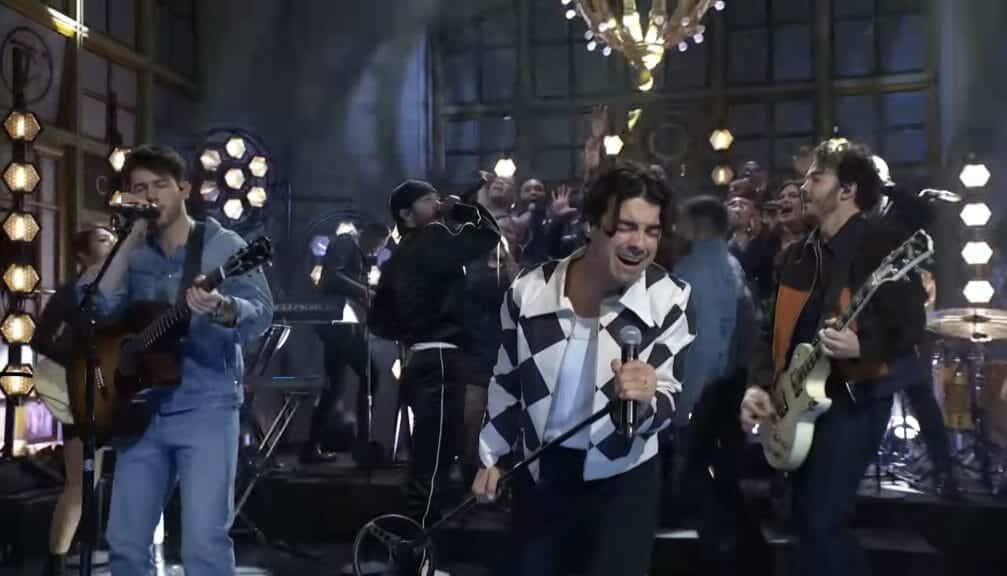 Such ability has enabled his status as pop royalty; a super producer. Bellion has a distinct musical style which crucially has earned him a legion of fans. If you look on YouTube at tracks he has produced, the comments are full of people saying "you can hear Jon Bellion on this". This is no mean feat in a day and age in which pop music is getting increasingly generic.
So, what makes his work stick out? Obviously, there is no simple answer to that question but it can in part be attributed to the way he uses his voice as an instrument. Bellion is renowned for using his voice to add to sonic textures and as a substitution for other instruments such as Synths.
For example, the producer's voice has spent 6 months echoing around arenas as one of the defining features of The Jonas Brothers' track 'Waffle House' in which he repeatedly sings the phrase 'hey now'.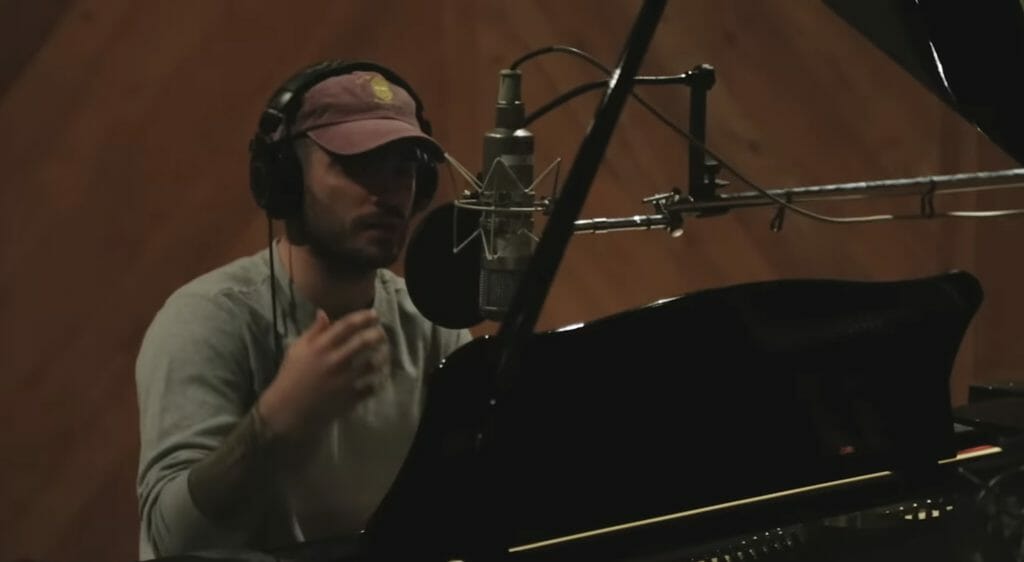 Bellion in the studio. Credit: YouTube/JonBellion
Similar things can be heard on Jason Derulo's 'Trumpets' which also features Bellion's signature use of sampling live instruments and tightly pocketed drum grooves. He even once said he auto-tuned himself 'burping' to create an 808!
The Artist
Bellion clearly has a well-honed creative process which he uses to produce for other artists. However, he is also an established artist in his own right, having released 5 studio albums of his own. He used these to develop his own signature sound, style, and artistry.
His influences are wide-ranging but Bellion always comes across as someone who is genuinely excited and passionate about music. And, although his musical inspirations are broad, he always talks about 2 influences more than any others.
Firstly, it is hard not to talk about Bellion's musical style without mentioning J Dilla. Bellion is obsessed with what he calls 'Dilla swing' and his drums being in 'the pocket'. Rarely using live drums on his records, Bellion uses drum machines to create his rhythmic grooves. This has become a signature of his increasingly iconic sound.
His second key inspiration is more obscure; Pixar Films. In an MTV interview, Bellion said his album 'The Definition was made from two things: Pixar movies and J Dilla'. Like Pixar films, Bellion wants people to think his music is 'so simple, but how did he present it in this manner that's groundbreaking?'
Bellion is also an electric performer. Take this video (above) of him playing his three-time multi-platinum hit 'All Time Low'. His enthusiasm and pride in what he does are infectious and have helped him to become one of the industry's most sought-after songwriters and producers.
The Label Boss
Bellion has recently founded his own record label Beautiful Mind Records with the intent of providing a 'safe space for creatives'. These creatives include the band Lawrence and more recently Tori Kelly has found a place with the label. Bellion has extended his musical reach by diversifying his career and further looking out for artists he loves.
The Game Changer
Bellion is commendable on so many levels and this is made easier as you often know directly what he is about. He is open and honest both in interviews but also on his YouTube channel where there is hours worth of footage of him creating his albums. Above all else and to use Bellion's own words; he 'cares about the craft' of music. This really does translate to his own creative output.
Whether it be speaking out about Taylor Swift losing her masters, Live Nation and Ticketmaster, or creating a record label to house some of his favorite musical artists, Bellion is championing how pro-active and attuned pop musicians can be and all this (combined with his impressive list of collaborations) helps to give Jon Bellion superstar status in the realm of pop music.