Musician Post Malone will perform a livestreamed charity concert through his YouTube channel tonight at 6:00 pm ET. The show, which will entirely consist of Nirvana covers, is being held to benefit COVID-19 relief efforts.
Malone announced the set on Wednesday through social media, sharing a video of himself sitting alone on stage with only a microphone and an acoustic guitar. The concert will raise money for the United Nations Foundation's COVID-19 Solidarity Response Fund. Google has agreed to match donations made during the performance up to $5 million.
"Posty" joins a wave of artists who've turned to streaming platforms to reach their audiences. The first of these free virtual shows was put on by Coldplay's Chris Martin, who used Instagram Live to play "a mini gig" and chat with fans. Others, like Malone, have aimed to fundraise for coronavirus relief. Lady Gaga partnered with Global Citizen and the World Health Organization to host the One World: Together at Home broadcast, which aired on April 18 and featured musicians ranging from Elton John and Paul McCartney to Lizzo and Billie Eilish.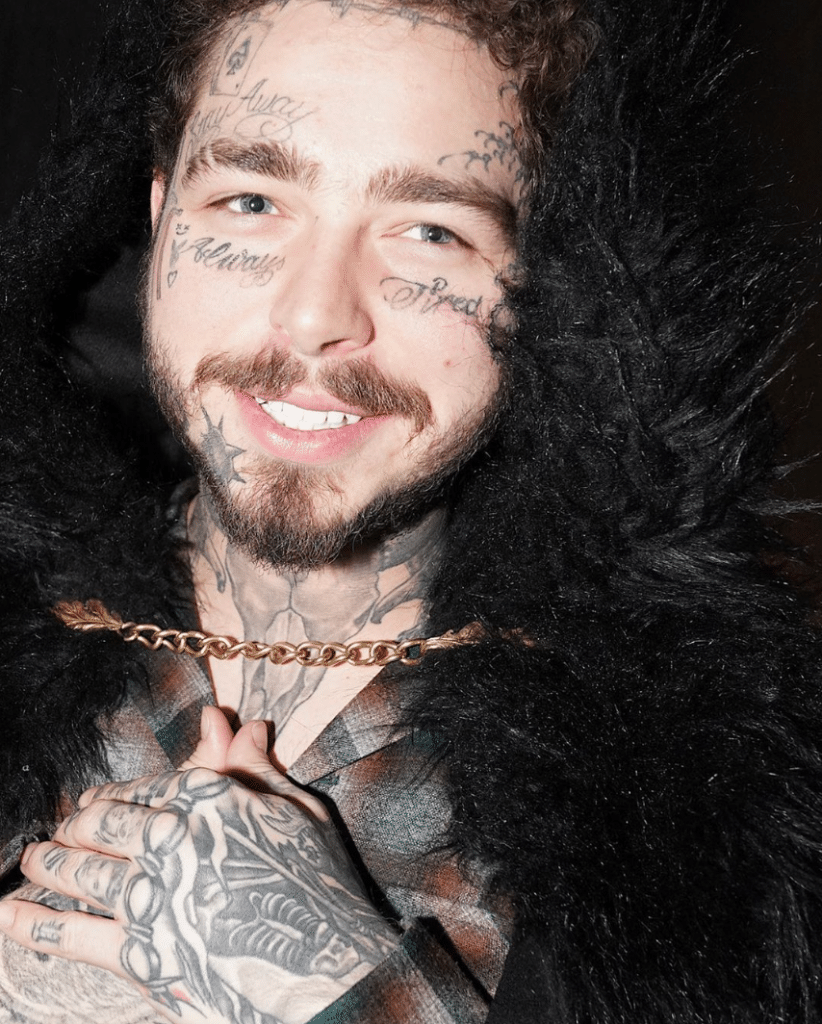 While Malone broke onto the music scene as a rapper, first gaining recognition for his 2015 hit "White Iverson," he's become known for his unique genre-bending abilities. Combining hip hop, rock, R&B, and country, Malone currently attracts nearly 49 million monthly Spotify listeners. His most recent LP Hollywood's Bleeding was ranked #13 in Billboard's 50 Best Albums of 2019.
It's no surprise that Malone chose to use this opportunity to pay tribute to Nirvana. He hasn't been shy about expressing his admiration for the iconic '90s grunge band, especially frontman Kurt Cobain. Not only has he covered their songs in previous concerts, but he even has two Nirvana-inspired tattoos— the title of the song "Stay Away" on his face and a portrait of Cobain on his left middle finger.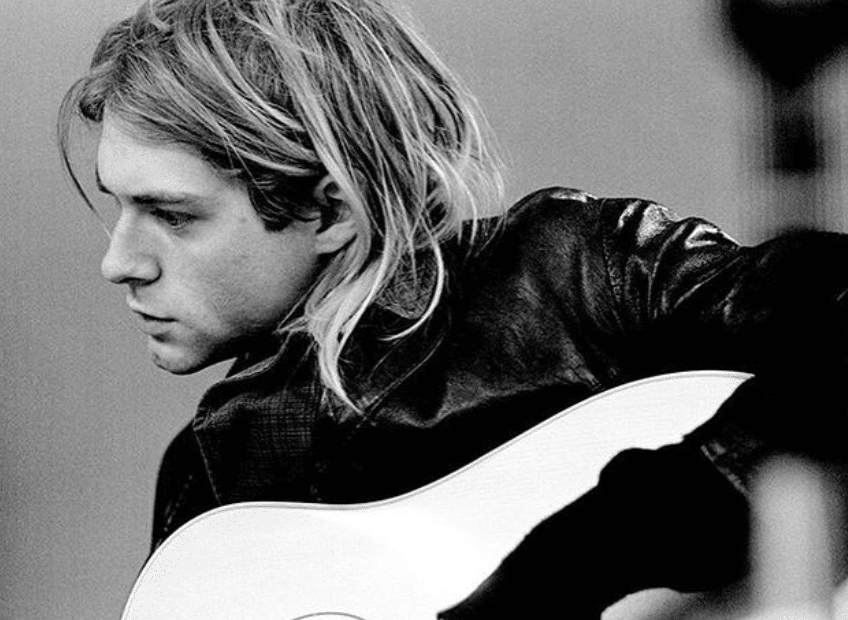 Courtney Love Cobain expressed her approval of the concert through Instagram. She thanked Post Malone, the World Health Organization, and, of course, "mighty kc" for making the music possible.
Though he won't be playing to a stadium of thousands, Malone's virtual concert will be able to entertain (and benefit) millions during these troubling times. If you're a fan of the "Circles" crooner, or just need a quick musical pick-me-up, be sure to tune in! It's sure to be a better watch than this Nirvana cover.
Image from @postmalone / Instagram