Image via
An electronic drums gives you the liberty to tweak your drums to suit whatever genre of music you are playing and to produce whatever sound you want just by clicking buttons.
While the average electronic drums can do a lot of things that regular drums can't do, there are lots of differences between various electric drum sets. Due to this, it is important you know what to look out for while buying electronic drums.
Contained in this article is a guide that can help you make the right choice while buying an electronic drum.
Look out for Electronic Drums Which Feature Tutorials
Some electronic drums set feature tutorials which can help you learn how to play drums even if you are just a beginner. Coach function of a drum set is one thing you have to put into consideration when getting an electric drums set. This way you can buy a set of drums and learn to play without needing a teacher.
Durability and Flexibility of the Drum Stand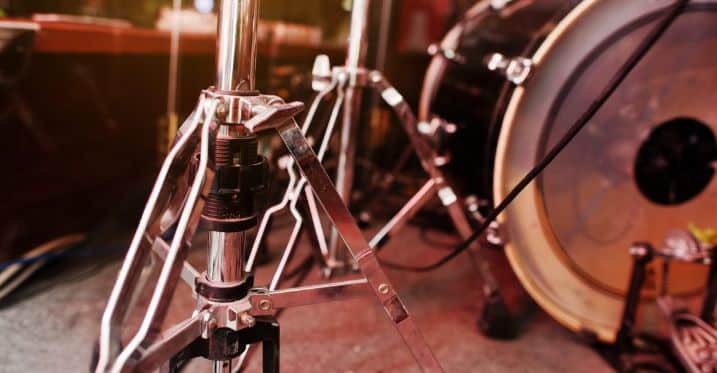 Your set of drums will not just be at a place, you might have to move around with them every now and then. Due to this, flexibility is of utmost importance. To get the best out of an electric drums stand, it has to be flexible so you can play in a position that you are most comfortable with. This is really important because if you purchase a set of electric drum that does not permit you to play in a comfortable position, you will be unable to play for a long time and might even get injured while playing. The drum stands of whatever electric drum set you purchase has to be ergonomic and easily adjustable.
Expression
Before deciding to buy an electronic drum set, consider how expressive it is. The tone, as well as the feel of an electric drum set are things you have to look out for while trying to buy one. To ensure that you get what the feel and tone of an electronic drum set is prior to buying it, take time to hit each drum pad both soft and hard. While hitting the drum pad in different ways, keep your ears open to detect nuanced and how authentic the sounds produced by the drum are.
Sound proof Pads
One of the aims of having an electronic drum set is to be able to play drums freely and passionately without anyone feeling disturbed. This means the pads of your drum should have really low decibels. To ensure that contact with your drum sticks and dpad do not come out as disturbing, you should not purchase electronic drums which have layered-rubber pads.
Hardware that can be upgraded
After playing an electronic drum set for a fairly long while, the need to handle something better might arise. If you have an electronic drum set that features hardware that cannot be upgraded, you are as good as stuck with this drum set until you get a new one. However, if you purchase an electric drums set that can be upgraded, you can buy just one electronic drum set and keep upgrading when you need something better.
If you're interesting in traveling so you can check it out: "Flying V" Airplane Could Make Air Travel More Sustainable