A new story involving the recent backlash against Ellen Degeneres and her show has come out, and it's as bizarre as it gets.
Neil Breen, the host of Australian radio talk show '4BC Breakfast With Neel Breen', recently talked about his encounter with Ellen Degeneres when she went to Australia to do her show in 2013, and it just adds fuel to the recent controversy towards the Ellen Show having a toxic work environment.
During a recent show, Breen revealed that back in 2013 when he was the executive producer of The Today Show and Ellen was scheduled to appear and do a sit-down interview with Richard Wilkins, he was told by Ellen's producers 'not to talk to her, approach her, or look at her".
He also revealed that before filming, the staff would do trials of everything, from the seats to the lights and the whole workings of the interview.
"The producer called us aside and said, 'Now Neil, no one is to talk to Ellen. You don't talk to her, you don't approach her, you don't look at her,'" said Breen during the show. " Are you fair dinkum? I can't look at her? I found the whole thing bizarre," he added.
The Ellen Show is now being investigated by Warner Media after allegations of workplace toxicity and sexual misconduct have surfaced and staff is going to be interviewed about their experience working at the studio regarding 'a toxic workplace'.
All of this comes after BuzzFeed published an article earlier in July where they collected anonymous stories from 10 former and 1 current employee of The Ellen Show describing a toxic work environment with the culture of racism, fear, and intimidation.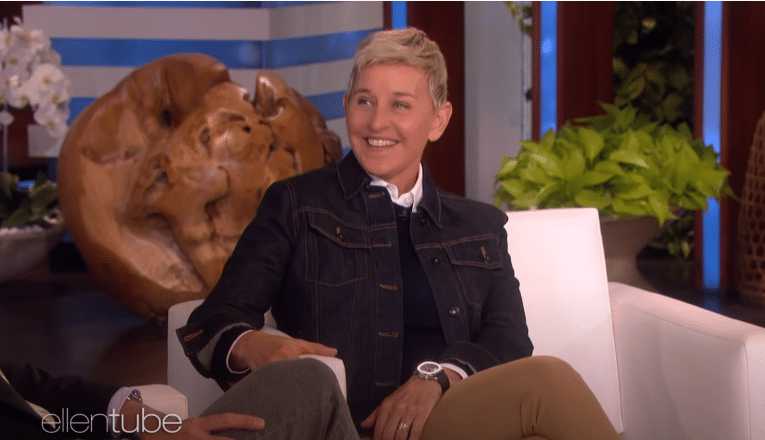 After the allegations surfaced, Ellen's executive producers Ed Glavin, Mary Connelly, and Andy Lassner said in a statement as follows:
"For the record, the day to day responsibility of the Ellen show is completely on us. We take all of this very seriously and we realize, as many in the world are learning, that we need to do better, are committed to doing better, and we will do better."
Many were further angered by this statement, accusing Ellen of not taking full responsibility and shifting the blame towards the producers.
As the controversy continues, many are coming forward with their own bizarre experiences of working with/meeting Ellen, and it isn't looking good for either her or her show at all.
Read here how she made an insensitive comment about social distancing and offended watchers back in April.