Donating to charity has its roots in ancient history. To understand the relevance of charitable giving in our post-COVID-19 world, it is essential to look back at the earliest records of giving.
Before we provide a historical overview of contributing within the context of its cultural significance, it's essential to note that, as verified by history and culture, donating to charitable organizations like Yad Ezra is a necessary part of living life to the full, especially during the COVID-19 pandemic. Finally, it is equally important to teach children about the necessity of giving to charity by leading through example.
As an aside, 2016 statistics demonstrate that philanthropy or charitable giving is $358 billion (USD) industry in the United States of America. It has an impact on everyone's lives in one way or another. We don't notice it because we don't stop to think about it. Succinctly stated, it has a gargantuan effect on our lives.
Note: While this discussion will not explicitly discuss the necessity of teaching your children about the importance of philanthropic behavior, it is a thread that runs throughout this discourse.
Let's look at a history of charitable giving and its cultural significance to gain an insight and understanding into the need to give, and the importance and benefits of giving.
1. Philanthropy is a global tradition
The common misperception is that the term philanthropy, translated as the love of humankind, is an American principle and concept. However, the word does not exist before the early 1600s, before the publication of the King James Bible in 1611.
The first essay on the principle of charitable giving was published in 1526 by Juan Luis Vives. This essay's key takeaway is that national, regional, and local governments are responsible for providing economic relief to the poor. This is to ensure that order in society is maintained.
It is worth noting that this essay because the model for current poverty-fighting laws in both Europe and North America
2. Philanthropy has religious roots
All of the major religions, Christianity, Judaism, Hinduism, Buddhism, and Islam espouse charitable giving as one of their fundamental tenets of faith. These tenets have been a vital part of each religion since its inception.
The learningtogive.org website notes that "members of the Jewish faith are called to repair the earth through giving" both money and time. In summary, "Jewish philanthropy additionally promotes community giving."
At this juncture, it is essential to note that philanthropy is more than just giving money to an organization of your choice. While financial donations are part of the concept of charitable giving, there is so much more to philanthropy than just making large (or small) monetary gifts to non-profits and other philanthropic organizations.
Catholicism, and the greater Christian church, includes financial donations to the poor, acts of kindness to the poor and downtrodden, and the fight for social justice.
Buddhism's charitable giving foundations are similar to that of every other religion. Buddhists are instructed to give selflessly without receiving anything in return. They also support the fellow believers who live a monastic lifestyle.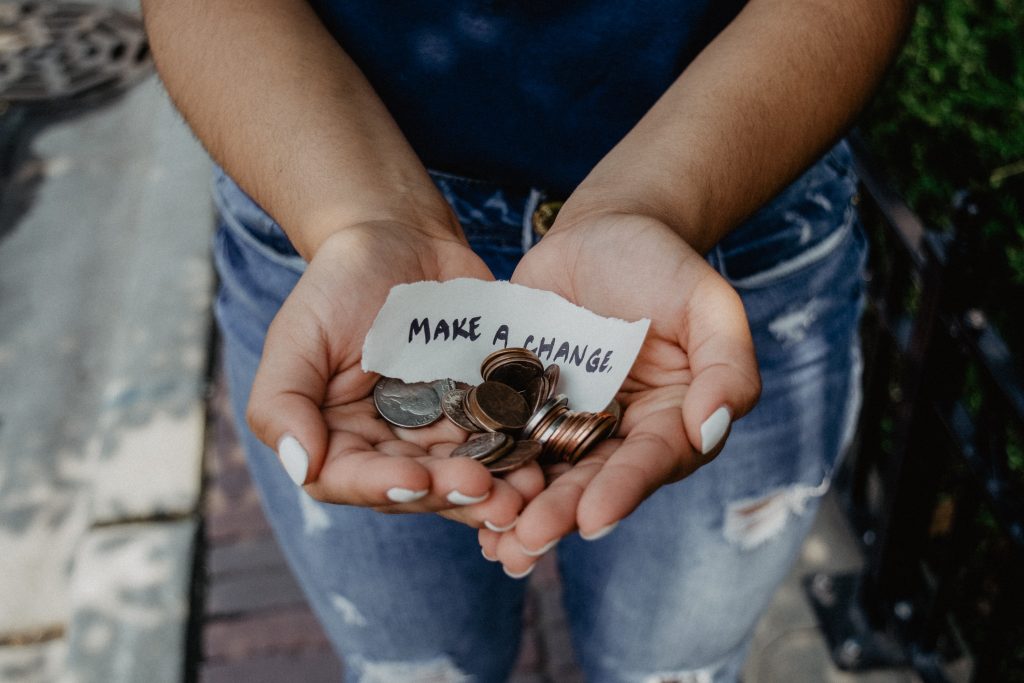 As an aside, it is interesting to note that the country that is the world's number one most charitable country is Myanmar.
Sir John Low, Chief Executive of the CAF World Giving Index, describes the quintessential nature of charitable giving and why Myanmar has been their number one country for 4 years running.
"The questions that make up the Index focus on the universal – do we give money or time, or do we help strangers in need. It confounds traditional views of the link between wealth and generosity, confirming what we all surely know: that giving is about spirit and inner motivation, not about financial means."
Prof Dr. Aung Tun Thet, Economic Advisor to the President of Myanmar, describes the global significance of Myanmar's achievement.
"Myanmar has been consistently ranked at the top of CAF World Giving Index in recent years. The results demonstrate very sharply how a 'poor' country can be a 'rich' one through its generosity, by focussing on giving rather than getting."
3. Charity begins at home
We have established that charitable giving or philanthropy is not just making financial donations to non-profit organizations from the extra money that you might have.
Charitable giving is an attitude or approach to life. Monetary donations are a vital part of philanthropy. But it is so much more. It includes acts of kindness, thinking of others before yourself, and volunteering to help people less fortunate than yourself.
If your attitude at home is one of compassion, empathy, and understanding, your family, especially the kids, will learn these lessons.
Ways to actions these attitudes include:
Volunteering as a family with a local charity
Choosing a charitable organization to support financially together as a family
Treating each other, within the family unit, with kindness, empathy, and understanding
Final thoughts
This discussion is not a final word on the cultural significance of donating to charity. Instead, it is the first word, and it is designed to start robust discussions on the need for philanthropy or charitable giving as a nation, community, and family.