Your love of doodling needn't just be a hobby. There are many well-paid careers out there that require a talent for drawing. Here are just ten examples of careers in which your artistic flair could be put to good use.
Art teacher
For many avid doodlers, art class was a chance to finally let loose one's imagination. Working as an art teacher could be a great way of passing on your knowledge and helping to encourage others with a passion for drawing to hone their skills.
Whilst it's possible to set up your own private art class, many who want to get into teaching choose to work in a school. Becoming an art teacher often involves first developing a diverse array of artistic talents – whilst drawing may be your greatest strength, being able to work with sculptures and paint could also be advantageous. From here, you'll need a bachelor's degree in art and a separate teaching qualification.
Sounds like a lot of work? Becoming any kind of teacher definitely isn't easy, but it's certainly a rewarding and stable job – with countless schools you'll always be able to find work and you'll always have the personal rewards of helping kids develop their skillset. The pay also isn't bad compared to many art-based careers with a median average salary of $54,500.
Cartoonist
For many people that love drawing, a job as a cartoonist is the dream career. This could involve working for a newspaper or a comic. This is no easy career field to get into – you certainly won't find any vacancies advertised online. As with many of the most competitive and sought out roles, you'll need to be self-motivated – pester as many employers as you can until someone offers you a role, or create your own opportunities. Many of today's successful cartoonists have made it by creating their own web comics, networking with the right people and being persistent. There's also a lot of cartoon work beyond comics from drawing caricatures to designing album artwork (the internet has certainly opened up opportunities).   
You don't really need any qualifications to be a cartoonist, however there could be certain skills worth having. Many of today's cartoon work is digital so it could be worth familiarising yourself with a programme such as Pencil2D and investing in an art design tablet such as the iPad Pro or the Wacom Cintiq Pro.
Animator
Animation is becoming a more sought after skill in this digital age – companies are investing more in digital adverts and animated tutorials, whilst video games, apps and even websites now rely heavily on animators. It requires a love of drawing and a bit of mechanics know-how in order to inject realism into moving pictures.
Despite the growing job market, it's still a highly competitive job and getting qualifications could put you at an advantage. There are degrees available in animation that combine elements of fine art, graphic design and computer animation – all important elements to getting to grips with modern animation. Getting to grips with a variety of animation software could also be worthwhile including Adobe Animate, Autodesk Maya and Blender. Animators make an average salary of $50K a year – if you're lucky enough to land a senior job working for a movie or a video game, you could be on twice that salary.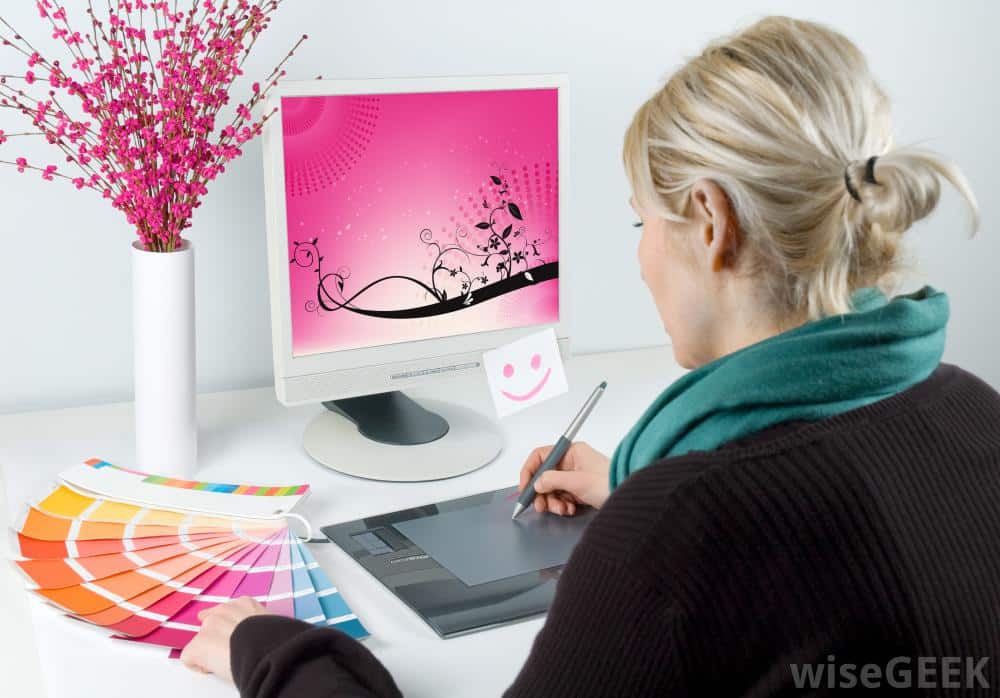 Image Source
Graphic designer
'Graphic designer' has become a slightly vague term, but generally applies to visual design used within marketing such as packaging, logo design, website UI design and billboard design. A talent for drawing can often come in handy, on top of a knowledge of fonts and the various technical know how that goes into successful marketing.
You're best off taking a specialised course in graphic design in order to truly understand all the technical aspects. Whilst it is a competitive field, there are more vacancies in graphic design than the likes of animation and cartoon work. It's worth building up a portfolio and trying some of your own freelance work as this will help to encourage employers that your enthusiastic about the field and motivated. Adobe InDesign is the most popular software used in the role and is worth familiarising yourself with.
Technical illustrator
When it comes to creating technical diagrams for engineering purposes, business schematics and manuals, a technical illustrator is needed to create drawings that are both lifelike and mathematically accurate. Such drawings could include anything from flatpack furniture instructions to the entire blueprint for a new housing estate.
Technical illustration has gone digital like many other drawing-based jobs and it could be worth taking the time to learn a software programme such as IsoDraw. There are courses in illustration that can help you to get your foot in the door. Niche areas could include architecture, product design, urban planning and mapping all of which may require more specific technical illustration skills combined with knowledge of other subjects. The average salary for a technical illustrator is $56k a year.
Medical illustrator
Related to technical illustration is the niche field of medical illustration. This involves drawing anatomical drawings for research and educational purposes to be used in studies and textbooks. This is a tricky career to crack – not only do you need to be good at drawing, but you also need a certain degree of medical know-how. For those that love drawing and biology it could be perfect.
Many employers prefer medical illustrators to have a major qualification in anatomy or biology and a minor qualification in art. It's worth honing your illustration skills until you can create as realistic depictions as possible – this is a niche job with few vacancies and employers often want the best talent that they can get.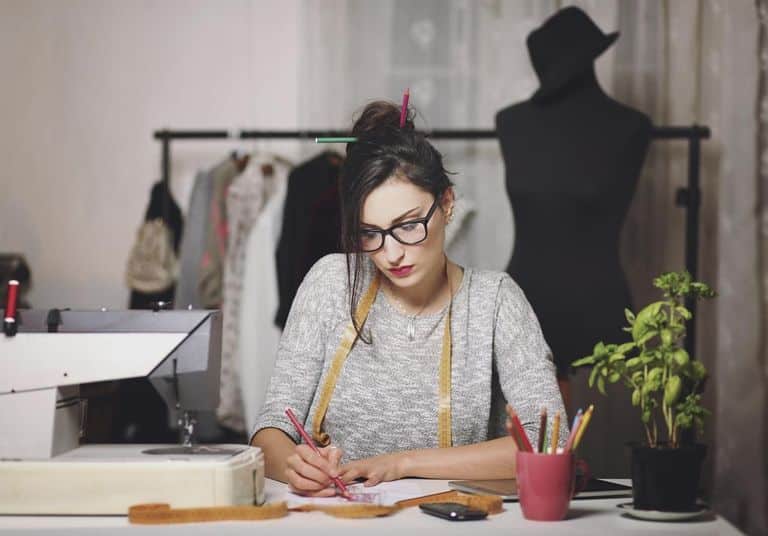 Image Source
Fashion designer
The fashion industry is notorious for being a difficult career field to get into. Fashion design is one of the most popular roles in this industry and could involve anything from designing handbags to sportwear. A talent for drawing can be valuable when trying to get into this field helping to create loose concept drawings and later more technical drawings.
You can take a course in fashion design – whilst not compulsory, many employers will prefer applicants that have this education behind them and it can help to teach valuable information surrounding the fashion industry and not just design itself. It's worth building a portfolio and having a go at designing some of your own clothing. If you think you've got what it takes, you may even be able to go entrepreneurial and create your very own fashion line.
Cake decorator
Cake decorating might not be the first career you think of when pursuing a career in drawing, however much of the decoration work does in fact require an artistic talent and being able to draw can help to fuel this creativity. It could be the perfect career for those that have a sweet tooth and also love baking.
Cake decorating is something you can learn yourself, although there courses available out there for those that find it easier to learn with the help of someone else. You'll need to invest in some professional cake decorating equipment, which you can buy through sites such as Cake Craft Shop. Many cake decorators go freelance, but you may be able to get a job working for a successful cake decorating shop.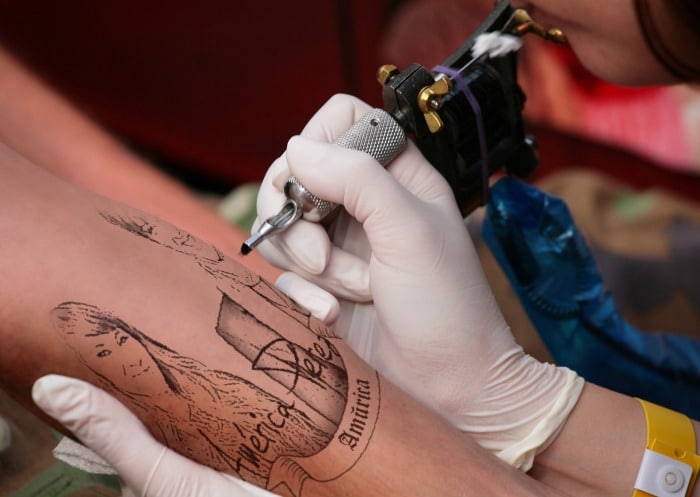 Image Source
Tattoo artist
If you love drawing and tattoos, you could also consider combining the two and working as a tattoo artist. All professional tattoos are drawn out first and then applied as a stencil where they're then drawn over using a tattoo needle – an ability to draw is an essential part of the job.
Becoming a tattoo artist often involves developing a portfolio. From here, you can usually take up an apprenticeship or internship in which you'll learn how to use tattoo equipment, sterilising equipment as well as getting to grips with the health and safety behind tattooing. You then need to obtain a license, after which you're free to get a job in any tattoo studio. Many tattoo artists carve out their own careers by going freelance. If you want to go down this route, you'll need to buy professional equipment, which you can get from sites such as Barber DTS. You may also need to spend some money setting up your own studio.
Makeup artist
You could also use your talent for drawing to become a makeup artist.  When you think about it, applying makeup is simply drawing on people's faces. This could involve beauty work, or it could involve face-painting and even special effects for theatre, TV and movies.
There are makeup schools that can allow you to develop the skills needed for this job. From here you can find a job working for a beauty studio or working in special effects. There's also the option to go freelance. Many people gain attention by building a portfolio – blogging, vlogging and making use of social media such as Instagram can be very useful for building up a name for yourself. You'll need to invest in some professional make-up equipment, which you can find at sites such as MakeUpMania.