The way we attract our days can have a huge impact on our productivity levels and what gets done. There is so much focus around the way you start your morning and some great advice that tells you how to get things off on the right track. They include things like exercising, getting up a little earlier, planning what you wear the night before, and generally getting yourself organised. However, there is one part of the morning routine that you could utilise more effectively.

Many of us have a commute to work on public transport such as a train, bus or subway system. The time you spend travelling to work could be utilised differently and enable you to get a headstart on the day and to put you in the right frame of mind for what is to come. With that in mind, here are some of the things that you could be doing on your commute to work.
Work on the go

If you are sat on some from of public transport then this is the perfect opportunity to do some work and get ahead on your day. If you have a laptop or even an iPad you could certainly start to clear down your emails, draft up some reports or generally get ahead with what you need to do. You do want to ensure that anything like an iPad is protected though as you work outside of the office environment. Protection is explained here on iThingum to help you get up to speed. Just think about how much you could accomplish during that trip to work, and it could certainly set you up for the right note for a productive day.

Read up on the news headlines for the day

If you want to keep work at work, but still want to utilise the time more efficiently then why not take the chance to read up on the latest headlines for the day. You could pick up a free paper, or even look to purchase one before jumping on the train or bus. These days people complain that they have no time to simply read a paper, so this could be the ideal time to take advantage of. However, these days many of us have a smartphone, and weigh installed applications we can all get the latest headlines and articles for the day ahead. Why not take some time to read that instead of mindlessly scrolling on social media?

Stay in touch with business trends and changes
Maybe you work in a business that is always changing, so you could use the time you travel to and from work to stay up to date with the latest trends and changes. There may be dedicated websites that you can check for certain things, reports or articles that have been published that day. It could certainly help you stay up to speed with the things that you need to do.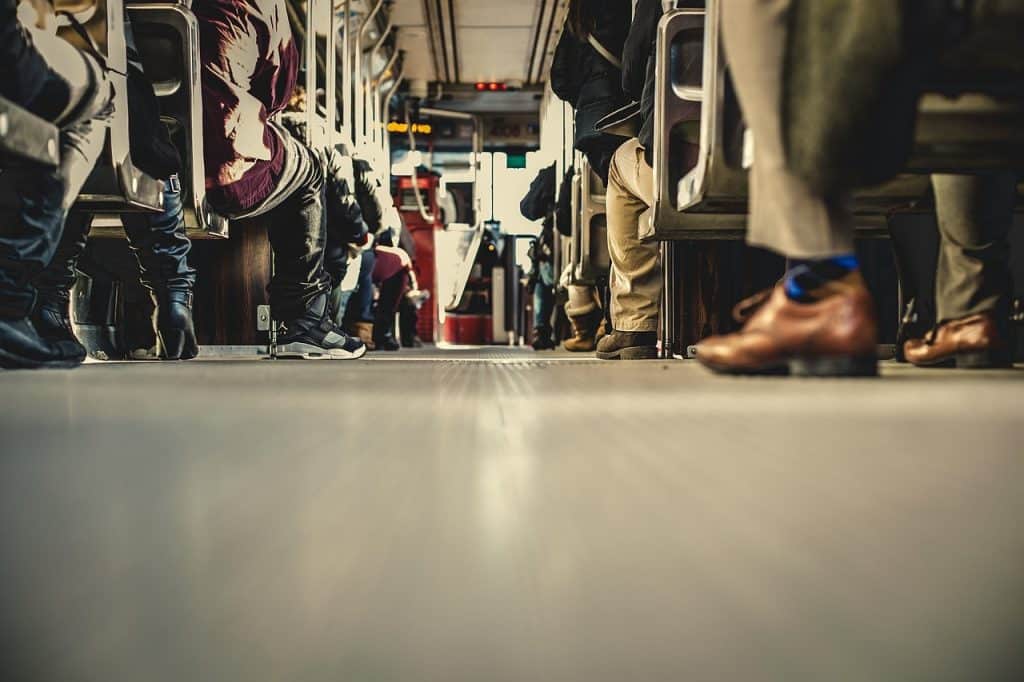 Enjoy a book

When was the last time you got engrossed in a decent book? Much like reading the newspapers, reading books has been something that people state they just don't have the time for. So you could use the commute to work to get stuck into a fictional novel, autobiography or something that you have an interest in. Self-help books have massively grown in popularity and they could advise on skills such as confidence building, for example.

Use apps to help clear your mind

The next option to consider could be your mental health and using this time to ensure that you do all that you can to be in the right mindset for the working day. Your phone may have relaxation applications or apps that can help clear your mind, ready for you to feel refreshed for the day ahead. It could be that listening to guided meditations or even podcasts could be a great way to help clear your head.

Catch up with friends and family on the phone

Not all of us have the time for conversations that are of a social nature these days, especially if the job is pretty demanding. So you may have a window of opportunity on your commute to work to make those phone calls or write those text messages. Call your mom or your dad, your gran or your best friend. Use the time to catch up and feel happy. It could be a great way to start your day.

Write emails to people

Much like you may not have time for phone conversations, you might also struggle with staying in touch with people via email. This may be friends who live in different countries, or that don't live close by and you communicate by email. Why not use the commute to work to get writing and connecting with these people?

Eat breakfast on the go
Some of us really don't have enough time at home to be eating breakfast. But yet we can all agree that it is one of the most important meals of the day. Maybe on your commute to work you could eat breakfast on the go? Perhaps prepare an overnight oats that you can eat on the train, a smoothie that you can enjoy, or even just ensure that you get your take out coffee and breakfast bar. Do what you can to fuel your body ready for the day as this can help you to stay clear minded and focused.

Plan your day

Finally, the commute to work is the ideal opportunity to sit down and write your "to do" list for the day. Planning out your day could feel like a luxury as you sit and ensure all of the jobs are listed. You could also implement some time management hacks such as time blocking for certain tasks or allocating a time limit to spend on each thing. Helping you to get more out of your day.

Let's hope that these suggestions help you to make more of your commute to work in the mornings.